The requirements for a good backlink
Optimizing your website for organic referencing requires work on both your website (on-site) and others (off-site). External netlinking belongs to the latter and strongly influences the ranking of a website on Google. This method involves getting external links, called backlinks, coming from different websites that point to your website. These links help increase the authority and visibility of the target website. Nowadays, Google considers netlinking as an essential ranking element as it guarantees reliability and credibility. If netlinking is an excellent way to get you on top of the SERP, it is important to know how to handle it wisely so that these efforts do not backfire on you. In this article, we will explore the requirements of "good backlink" and provide you the tools to weave a high-quality netlinking.
Definition of a backlink in SEO
In the world of SEO, backlinks are very much sought after. This is because investing in a few backlinks coming from high authority websites can be enough to position the target website on highly competitive keywords. While these links are incredibly powerful, they must be handled with care. Let's quickly go back to the history of backlinks in the broad context of the Internet, and more precisely of Google.
Backlinks across the web
When talking about the Internet, we often use words like network or web. And we are right to do so, the web is built from a large number of hyperlinks connecting different domains, each of which hosts a website that is itself made up of a set of pages… The whole thing creates a sort of spider web that spans the world, giving rise to the World Wide Web.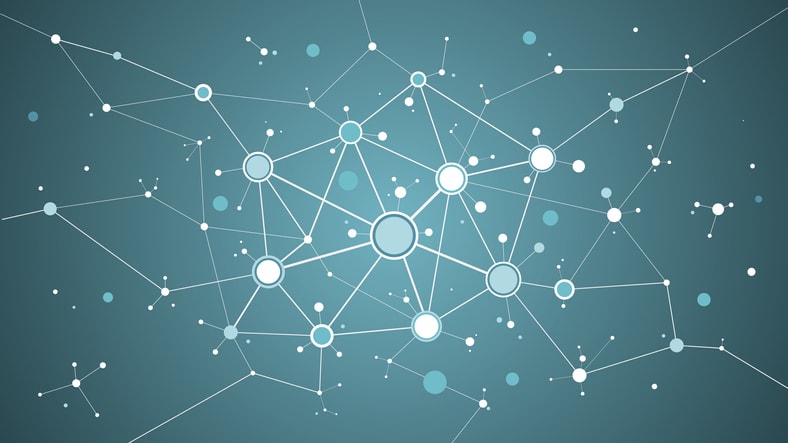 Inbound links as seen by Google
In order to crawl the web, Google defines for each website a crawl budget. This budget depends on the size of the website, its authority, how often it is updated… When Googlebots crawl a website, they also follow the external links and estimate the quality of the website they land on according to the entry point they used.
The Mountain View company is transparent on the matter: the websites with the highest authority are regularly crawled and in priority – up to several times a day. Websites that are routinely updated, such as media websites or marketplaces, are crawled the most. This is why getting links from these kind of websites is extremely valuable and beneficial for your SEO!
The pages visited from influential websites will be assessed as being the most qualitative. They will be indexed in priority and positioned at the top of the SERP.
Therefore, getting links from high-authority websites is a great way to increase the visibility of your key webpages.
What is a link profile?
The link profile of a website is the exhaustive list of all its incoming links gathered since launch, until today. It includes links from press and media relations, communication on social networks, or spontaneous awareness on forums for example. In short, this link profile lists all the DoFollow and NoFollow backlinks received through all the techniques intended for link acquisition.
Different types of backlinks
Google has a strong tendency to reward websites that have a diverse link profile. This implies that the links are natural since monetized links can be penalized by Google. On the contrary, a homogenous link profile will lead the American giant to suspect that these links have been purchased if they all come from a small range of similar websites. Therefore, having a diverse link profile is paramount.
What is the impact of backlinks on your SEO?
Backlinks greatly influence how a website ranks on the SERP. The quality of your netlinking is actually the most important off-site criteria.
Today, over 30,000 billion pages are referenced on Google. Of course, many websites cover the same subject and are considered relevant answers to the same query. How do you sort out these different websites and decide which ones will rank at the top of the search results page? By using backlinks, of course!
Even if Google's AI is making great progress in assessing the relevance of websites, the search engine does not yet have the human capacity to decide between two websites that provide similar information. It is precisely here that backlinks are useful. The website that has the best link profile, for Google – in other words, the one that has the most inbound links from high authority websites- will be ranked ahead of the others.
Of course, other factors come into play when ranking websites on the SERP, but backlinks play a major role.
Quickly rank on top of the SERP
If your website gets an incoming link from a high-authority website regularly visited by Googlebots, it will be quickly taken into account. This means that after getting a powerful backlink, your website can very quickly rise to the top of the SERP.
Similarly, for a new website, getting backlinks is a great strategy to quickly reach the top results on search pages. Implementing a press relations campaign, guest-blogging or linkbaiting are methods that can be very effective. Our SEO agency can help you improve your positioning on the SERPs.
Beyond sending positive signals to Google, your website will gradually see its traffic increase by attracting new qualified visitors if your inbound links are placed on websites related to your business. These new visitors are potential new buyers and will potentially spread the word about your brand!
Inbound links are great for your natural referencing, since getting a link on a third-party website transfers some "SEO juice" to your website, improving your authority.
How do you assess the impact of a link to your website?
To determine the effectiveness of a backlink and its effects on your ranking, positive or negative, several elements must be taken into account. The most widely used tool is Majestic, which provides information such as the Trust Flow, the Topical Trust Flow or the volume of referring domains.
Majestic Trust Flow, Topical Trust Flow
The Trust Flow
This data can be found on Majestic's website. In a way, it corresponds to the trust index of the website. It allows you to better understand the overall quality and the image that Google has of that particular website.
As a general rule, we consider that a website has a good Trust Flow (aka. TF) when it reaches 30.
The Topical Trust Flow
Related to semantics, the Topical Trust Flow, also known as TTF, allows you to measure the relevance and topic consistency of a website. If Google attaches great importance to the authority of a website, it is obvious that your netlinking must be built with websites related to your activity.
If you sell men's T-shirts, what would be the point of getting a link on a website that sells food for pets? It wouldn't be relevant.
The TTF helps you identify the topics that your website can address in relation to its semantic universe.
The quantity of referring domains
If you are looking to get an inbound link from a particular website, it is also worth checking the backlinks it has! This score will give you an idea, beyond the Trust Flow, of the quality of the referring domains that point to that website.
Here, it is important to check the number of different IPs from which the links come. A website where one-third of the inbound links come from the same referring domain or IP should make you a little suspicious.
When taken separately, these statistics don't really tell you much about the quality and reliability of a website. It is important to consider them as a whole for an overall view of the Domain Authority and to assess the impact that a backlink coming from this website will have on your ranking. Therefore it is essential to consider these data as indicators without considering them as a strict rule to follow.
Majestic

alternatives
Can't use Majestic? No worries, there are plenty of alternatives.
For example, you can use Alexa Rank. This free tool offers a range of interesting data to consider, even if it lacks relevancy.
The Moz extension provides insightful data and is totally free.
Ahrefs is another great tool to assess the relevance of a website, they offer a free trial for 14 days.
If you need a one-shot study of a website, SEMrush will do the trick by giving you the number of referring domains.
DoFollow and NoFollow links: what's the difference?
To build a relevant link profile, your website must have a majority of DoFollow backlinks, but also some NoFollows. These two attributes determine whether a link is followed, and therefore taken into account as a backlink by Googlebots, or not. This is valid for links from external websites, but also for those contained on your website and pointing to others.
NoFollow links
When a robot crawls your website and it meets a link with a NoFollow attribute, it will ignore this link and will not visit the corresponding website. This implies that this link will not be counted as a backlink in the eyes of Google and will have no impact on your natural referencing. Some websites offer by default the creation of NoFollow links to avoid any abuses, like those on some forums for example.
<a href="http://www.votre-site.fr rel="nofollow" target="_blank">link anchor</a>
DoFollow links
Unlike NoFollow links, DoFollow links will be followed by the robot, and a value as a backlink will be assigned to it. It is precisely these links that serve your natural referencing and impact your positioning on the SERP. Your website builds its authority from this type of link only.
<a href="http://www.votre-site.fr target="_blank">linking authority</a>
When building your netlinking, and especially if you choose to buy sponsored links, you must absolutely watch out for the value of this attribute that can make a true difference! However, NoFollow links should not be totally ignored since they're useful in sending positive signals to Google about your authority, as is the case for links on social networks for example.
How do you identify a good backlink?
To build a quality netlinking that will position your website at the top of the SERP, you must take into account several elements:
In netlinking, the main advantage of an inbound link is to get authority juice from the referring domain.
When analyzing your backlinks, the data revealed by the Authority Score gives you valuable insights on the power of the domain name of the website that contains your backlink.
SEMrush  helps you better understand this data.
Semrush Authority Score example
Ahrefs helps you calculate the Domain Rating score, which tells you how strong the total backlink profiles of a targeted website are.
Ahrefs Domain Rating score
Inbound link contextualization
Also, the position of your link within the content is important. It should be placed in the first third of your page, above the waterline for better visibility. An isolated link has less impact.
Your links are placed within content that has (probably) been built with the purpose of bringing power to your netlinking. Beyond the authority of the domain of the referring website that will contain your backlink and its anchor, your link exists in a certain context. This implies that it is surrounded by a semantic field that has importance as well.
The words placed before and after your anchor text are therefore to be chosen with a strategic vision. It is obvious that the theme of the page must also be relevant!
Similarly, the position of your link within the content is important. It should be placed in the first 1/3 part of your page, above the fold for maximum visibility. An isolated link has less impact.
Different types of links
As explained above, a good link profile contains different types of backlinks from different types of websites.
Some of your inbound links will be extremely strong and will contain highly-optimized anchors, while others will be present on websites with few visitors or simple forums and with "the website" or your brand name as an anchor. Similarly, maintaining a good NoFollow / DoFollow ratio is essential.
Anchor optimization
On the same model as the distribution of NoFollow / DoFollow links, the anchors of your backlinks must be divided between optimized and non-optimized anchors. Obviously, the idea is to strategically optimize your different anchors according to the site on which they are placed, and according to the subject of the content to which they refer. The Googlebot as well as the user must understand by the anchor text the subject of the content to which they will be sent if they click.
To optimize an anchor, you must place your strategic keywords and absolutely avoid " Click here " or phrases that do not reveal anything about the landing page.
Similar to how NoFollow / DoFollow links are distributed, the anchors of your backlinks must be divided between optimized and unoptimized anchors. Obviously, the idea is to strategically optimize your different anchors according to the website on which they are placed, and according to the subject of the content, they refer to. The Googlebot as well as the user must understand with the anchor text the subject of the content to which they will be redirected when clicking.
To optimize an anchor, you must position your strategic keywords and avoid phrases that give a little context about the destination page. Anchors like "Click here" are to be avoided as much as possible.
Example of optimized anchor semantics on Majestic
By carefully balancing these 4 ingredients – the idea is also to avoid over-optimization that will look anything but natural to Google – you now have all the elements to build a successful link profile!
How to get backlinks?
Now that you know everything on defining the quality of a good backlink, it's time to see how to put this knowledge to good use and to look at building the netlinking itself.
There are several methods to get backlinks. For more efficiency, we advise you to use a mix of the 3 methods.
Wait for backlinks to be created naturally
To get good quality backlinks naturally, there's no secret: your content must be interesting and provide real added value.
Dare to be original, create expert content that highlights your expertise and that stands out by its quality. If you are in a niche market, you will have no trouble standing out by covering in-depth topics that are highly sought-after.
If the term "content" is often associated with "text article", it actually covers a wide range of formats: images, infographics, videos, white papers, e-books… Don't hesitate to stand out from the crowd with different formats!
To maximize your chances of being spotted and shared by influencers in your industry, share your content as much as possible with your personal and professional networks. Obviously, if you choose this method, you must be aware that it is very qualitative and free, but your efforts will take time to be successful. Building a strong editorial strategy is essential. Patience and perseverance are required!
Purchase of articles and sponsored links
This method is expensive but at least it is fast and efficient. If you don't want to wait for your netlinking to develop naturally, buying sponsored links is a good alternative.
First of all, you need to identify the influential websites of your industry from which you want to get links. Then, you will have to contact the different websites and study their rates and conditions.
Generally, several methods are available to you:
buying a sponsored link and subcontracting the writing to the website or platform.

buying the space for the sponsored content and producing the content yourself, which is generally less expensive.
In both cases, the purchase of sponsored content gives you full control over the anchors and your semantic field.
Example of Coobis Sponsored Link Buying platform
Creating backlinks on your own
Creating links manually
Hard work but with very qualitative results, manual link building is an appropriate technique if you have time to spare. Links are easy to get and inexpensive, but identifying relevant websites takes a lot of work.
If you choose this technique, remember to regularly check that your content shared by third parties contains a DoFollow backlink to your website!
From expired domain names, you can build a network of interconnected blogs to insert your backlinks. But beware, this technique is for experienced SEOs because it requires a high level of expertise. It is not just about creating blogs and posting 2 or 3 contents that contain your backlinks. If you do that, Google will immediately spot you and sanction you.
Unlike the creation of links "by hand", a PBN is very expensive: buying domain names, hosting, creating hundreds and thousands of different content…
When used properly, the PBN approach is the most effective one in netlinking.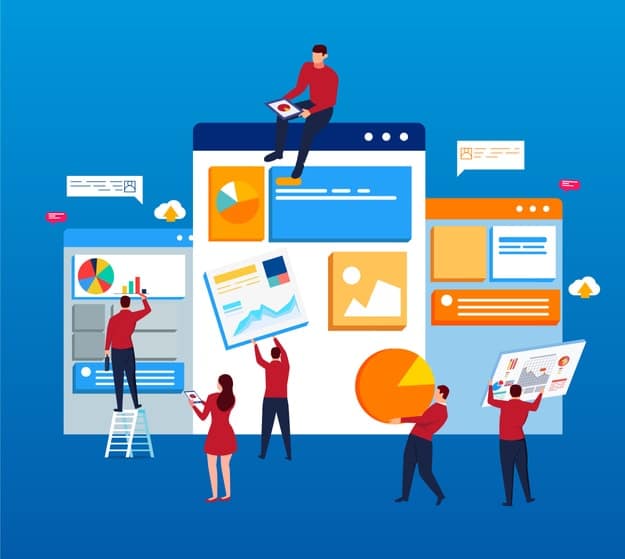 An illustrated representation on constructing a Private Blog Network
A few years ago, the number of inbound links clearly took precedence over quality. SEO experts were in a frantic race for links until new guidelines set by Google changed the rules.
The release of the Penguin algorithm, which hunts down artificial backlinks, was a godsend for some websites that had always built link profiles naturally.
On the contrary, Penguin heavily sanctioned others who had abused the technique and whose SEO was solely based on artificial netlinking.
Today, building a solid netlinking requires excellent SEO skills. But above all, low-quality links can be a real drawback for a website. In fact, it is much more interesting to get one or two backlinks regularly of very good quality, with a properly optimized anchor rather than having hundreds of links coming from dodgy websites with terrible metrics (TF, CF, DA…) and which are not relevant to you…
Building a quality external netlinking means following two main rules: produce quality content and stay natural!