Identify the best SEO opportunities instantly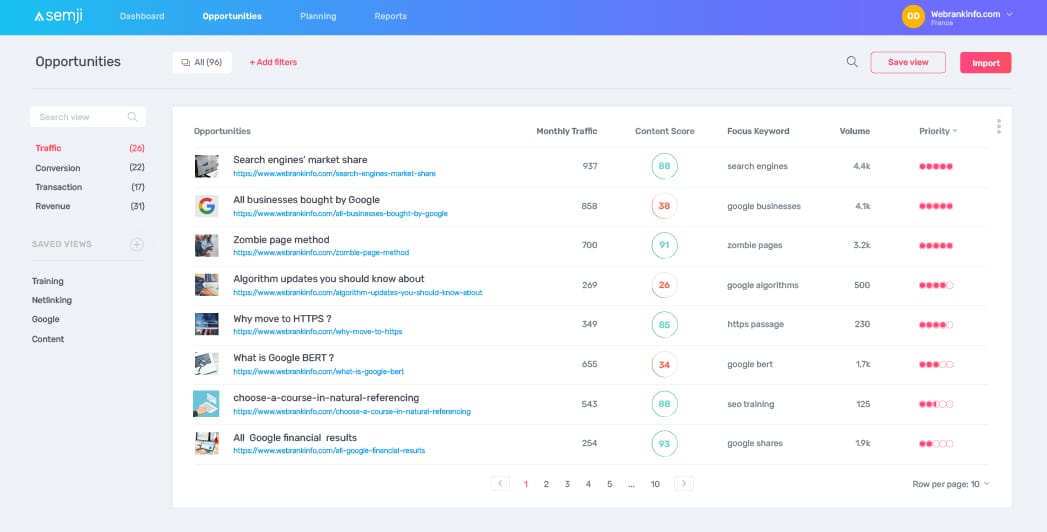 Semji: Here's a name that will matter in the SEO world. By showing me which pages need to be optimized first, the dashboard saved me a considerable amount of time.

Quickly identify your best performing content
Semji guides your content production toward success. The dashboard identifies content that is easy for your team to produce and extremely valuable for SEO.
Easily create SEO-optimized content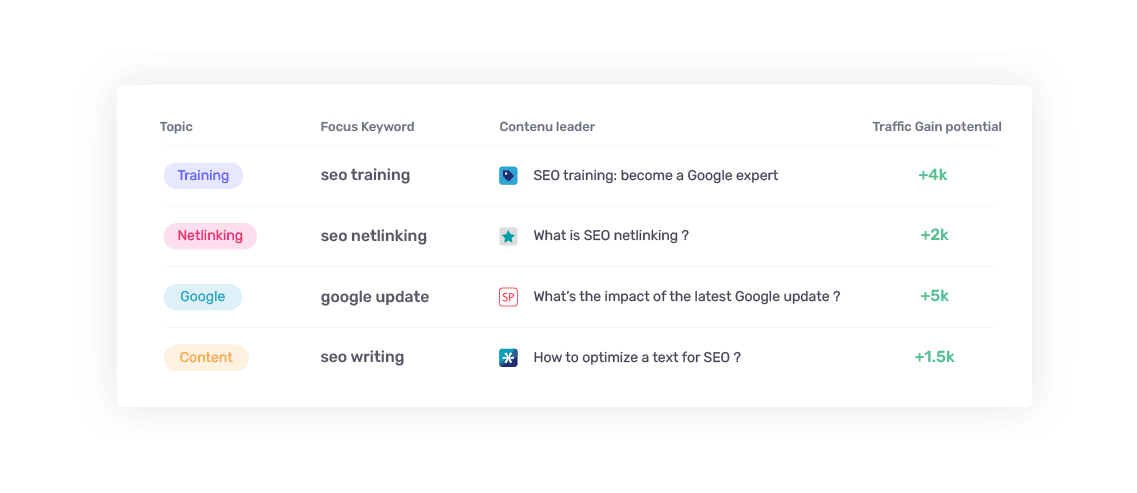 Leverage your content for meaningful growth. From the moment you create content, , you can follow Semji's recommendations to make sure you attract significant and quality SEO traffic.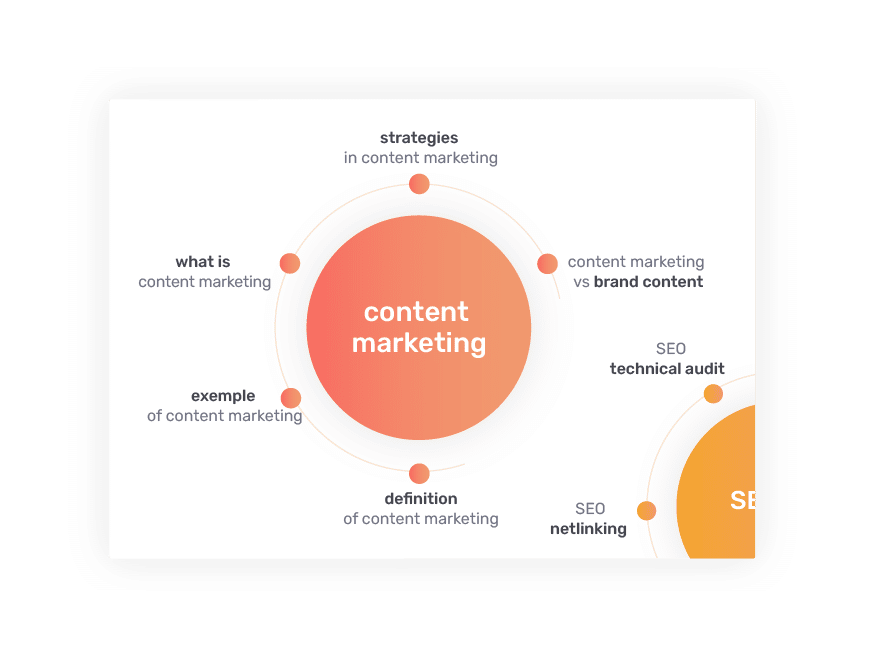 Create strong links between all your content
Semji helps you find new topics and keywords around which to focus your content strategy. As you create your content, you also benefit from precise instructions on how to develop effective link building to become the most relied upon source for your industry.
Optimize your content natively for PAA
Semji helps you optimize your content for performance on the "answer engine". Guided throughout the writing process, your teams will now target the highly sought positions in the PAA (People Also Ask) section of Google.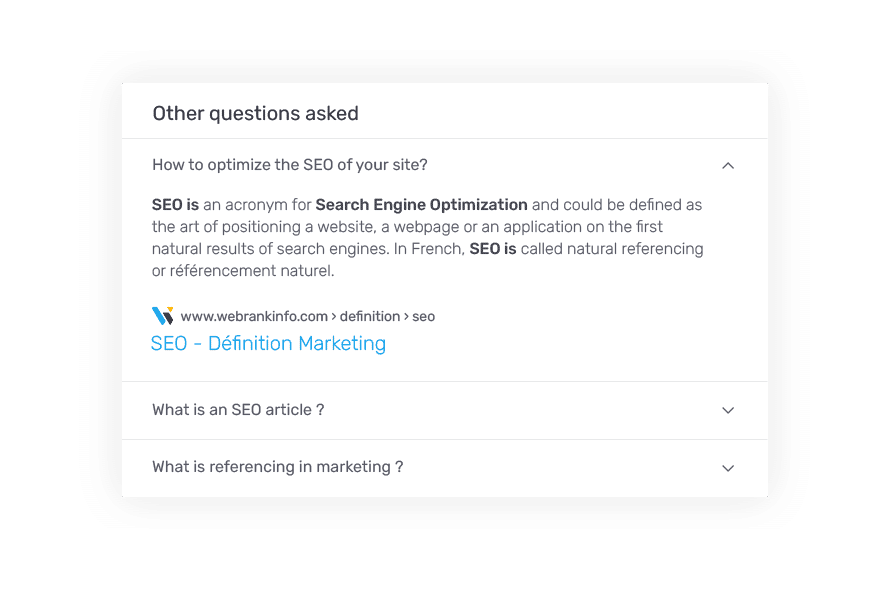 "Technically sound (big data, AI…) and well-constructed, Semji is also pleasant to use. The fact that it's fun to use motivated me to optimize content that I'd left untouched for a long time."

You're 1 click away from improving your SEO performance