Easily produce SEO-optimized content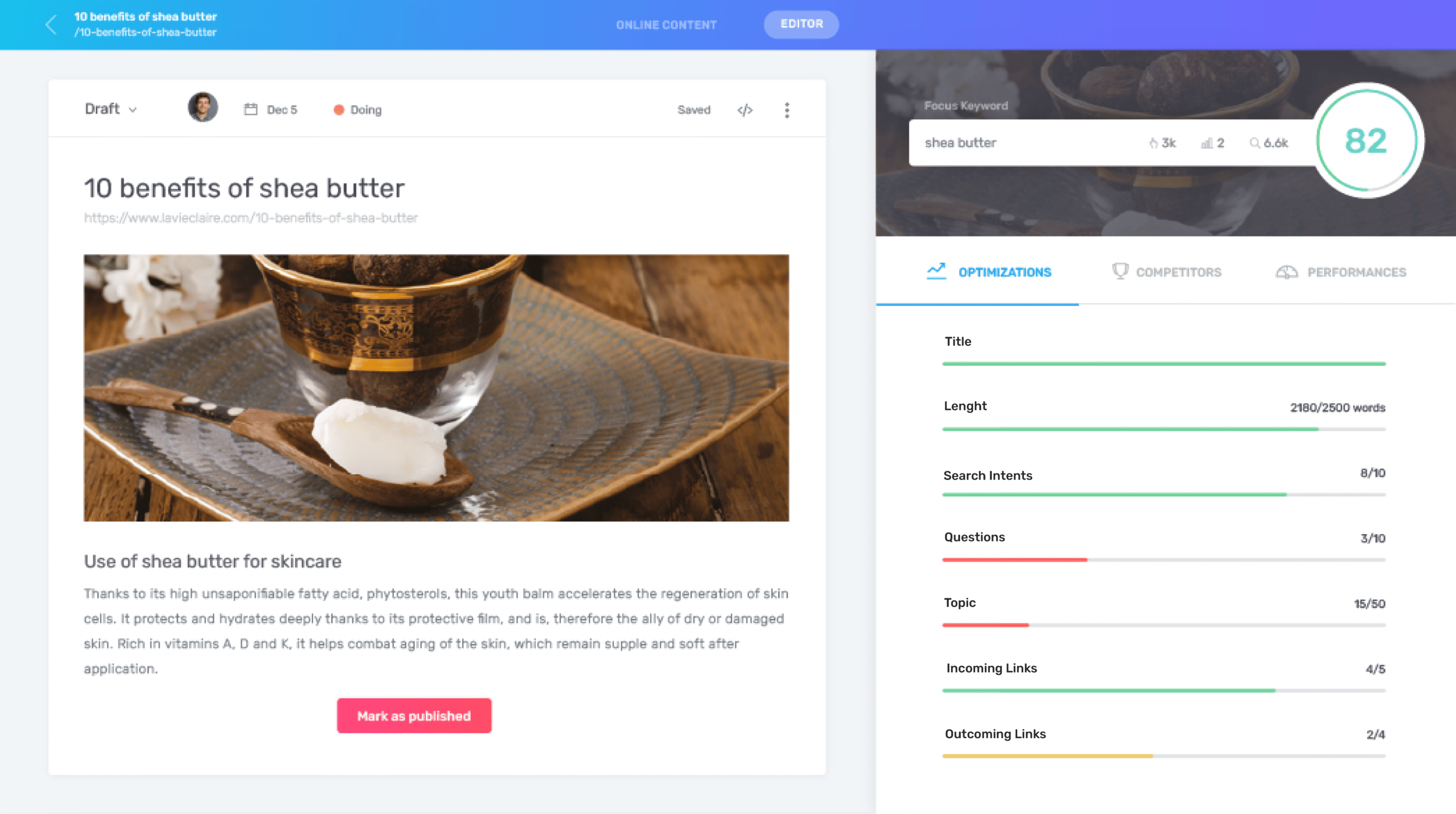 Without Semji, we would have needed licenses for several different tools. The utilization of AI makes the SEO recommendations highly effective.
Bénédicte Canard
Digital and CRM Director


Performance SEO content guaranteed
The Semji's Content Score measures the SEO quality of your content in real time. The more you apply the recommendations made by Semji, the more your score will increase! Reaching the highest score guarantees that you are maximizing the potential of your content in terms of traffic and conversions.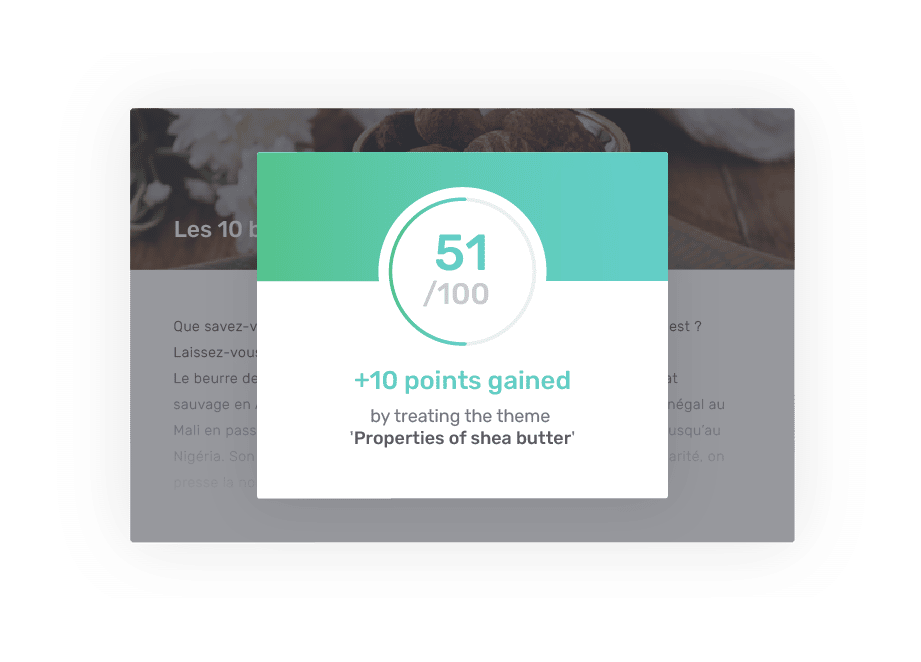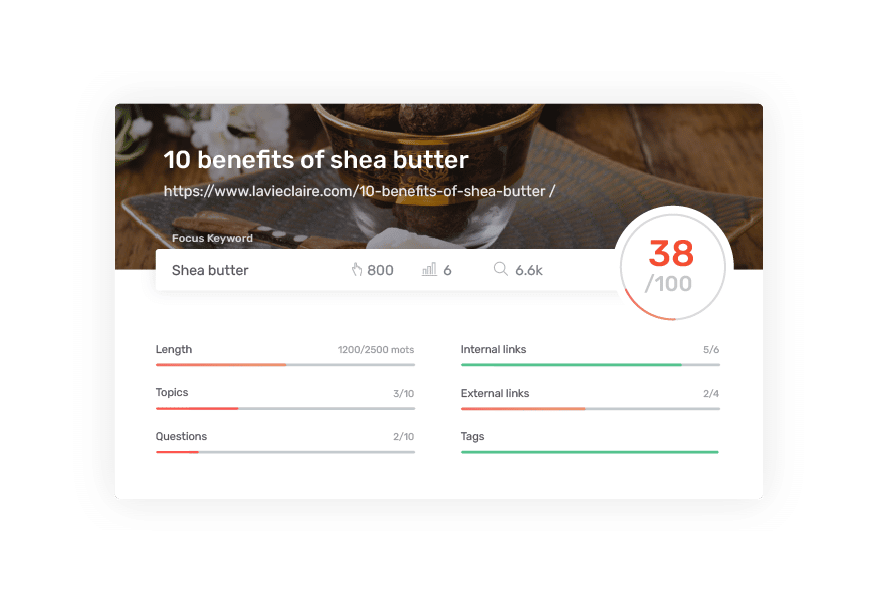 Get the guidance you need for optimizing you content for SEO
Semji helps you produce content that both engages your users and responds to Google's search ranking system. Your team will know exactly how many words to include, which topics to cover, which questions (e.g. search queries) to address… 
Maximize the potential of your content with Semji's recommendations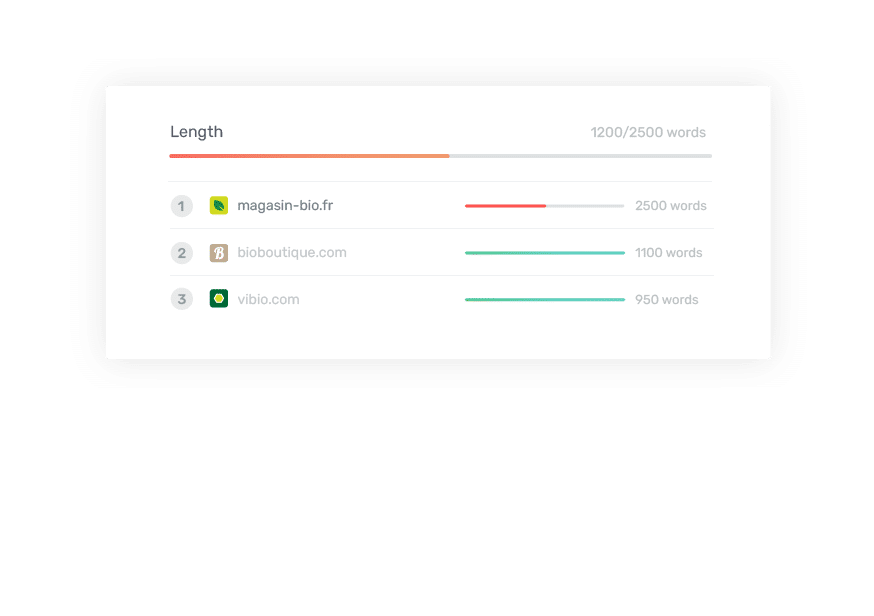 Be a step ahead of your competitors
Produce more content, gain more traffic. That's the strategy needed to leapfrog the competition. Semji shows you the ideal length of text to produce in order to improve your page's ranking in Google Search. By following Semji's recommendations, you can quickly overtake the competition on the Search Engine Results Pages (SERP).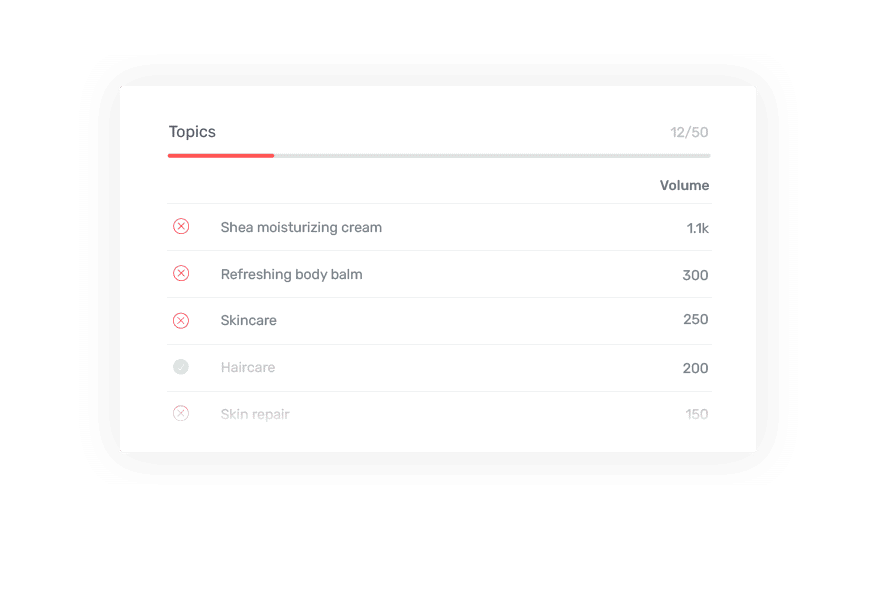 Your users will be able to easily navigate your page
When a user asks Google a question, you want to have the most relevant answer. Semji helps you deliver content that is not only relevant to the search query but also easy for the user to navigate and understand.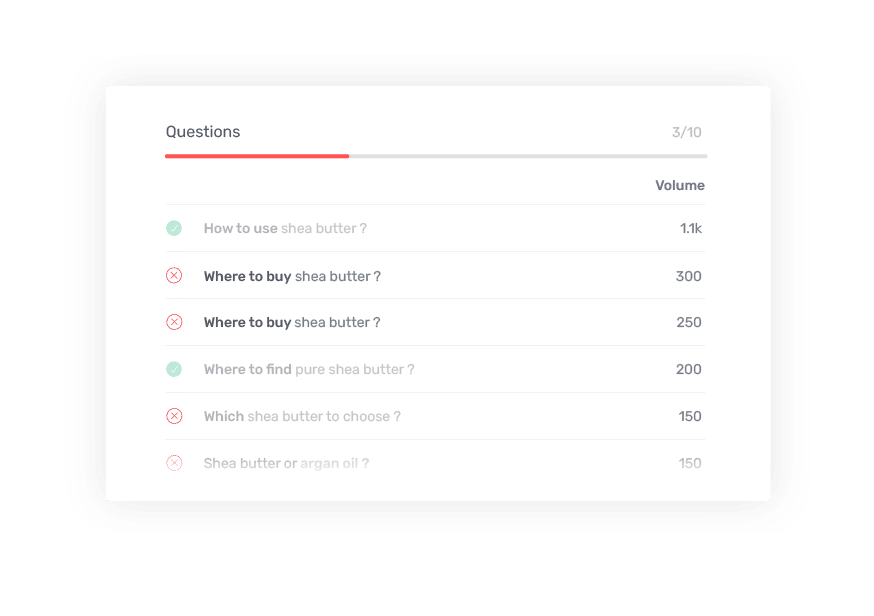 Your users will find what they're looking for
Your leads have endless questions, and Semji gives you the ability to answer them. Both relevant and useful, your content will gain credibility in the eyes of Google and in turn generate optimal visibility for your brand.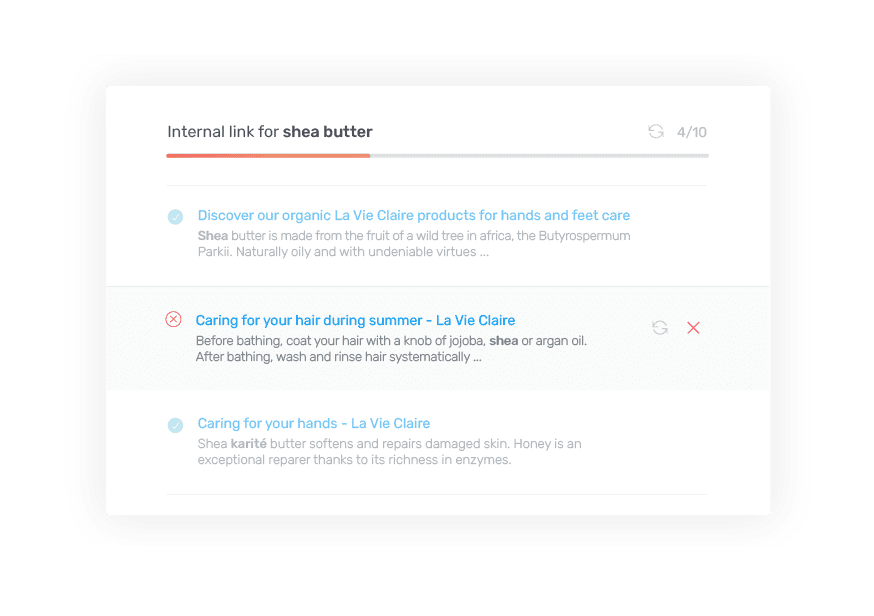 Create strong links between all your content
Strengthen your content strategy with Semji. The platform helps you build a semantic SEO-optimized architecture by indicating which links to add, both internal and external. Ultimately, the result will not only be better user engagement but also improve the credibility and quality of your content.
Competitive Analysis Made Easy 
Want to understand why other pages are outranking yours on specific keywords ? Semji helps you identify your competitors' strengths : text length, content structure, topics tackled, etc. Armed with this knowledge, you can make changes to your content strategy to better compete against other pages.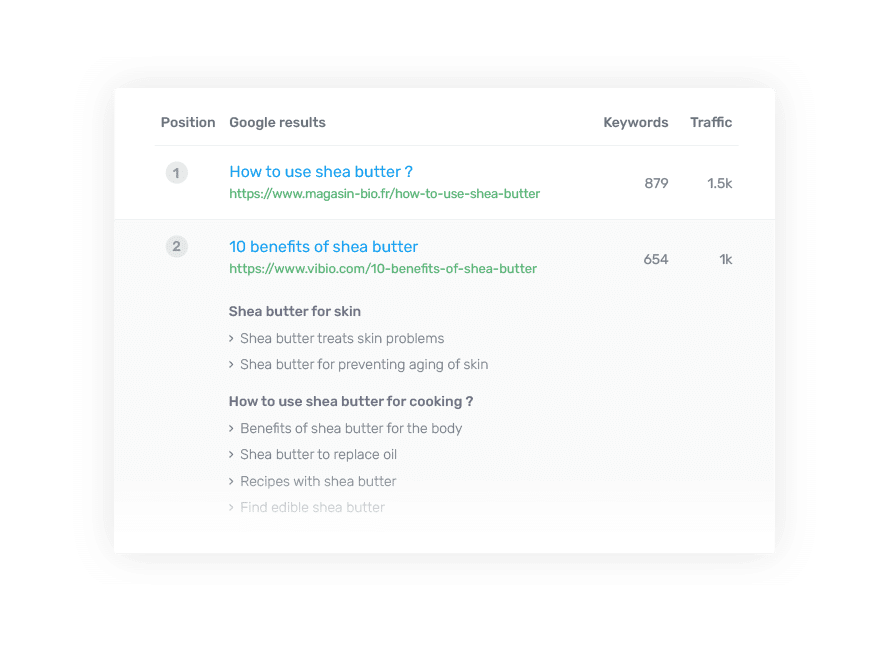 Don't just get higher page ranking
Keep them !
You've fought hard to improve your page rankings. Now you have to defend your position against the competition. Thanks to Semji, you get real-time SEO analysis that provides you the information you need to update your pages and keep your page ranking. The world of Search is very dynamic —arrival of new competitors, changes to Google's algorithm
But with Semji, you'll always stay one step ahead of the competition. 
Semji is a platform that allows you to produce and optimize web content based on real SEO analysis while providing you with the ability to monitor and respond to content performance.
Bénédicte CANARD
Digital et CRM Director

You're 1 click away from improving your SEO performance