Set priorities easily for your content strategy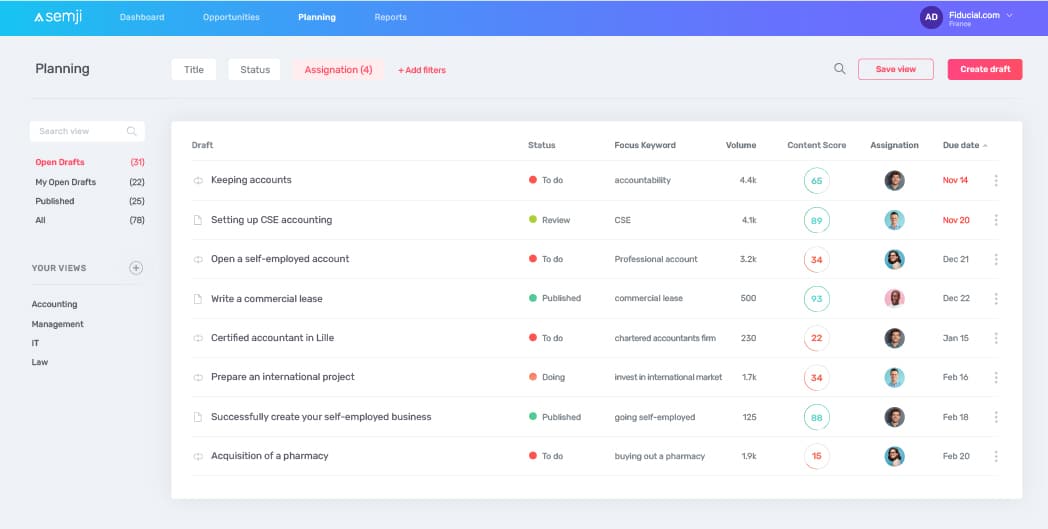 All the SEO recommendations by Semji are very clear. Content Score is simple for visualizing and determining whether your content is responding to the needs of your audience.
Adrian Morin
Digital Marketing Director


A 100% SEO-optimized Content
Thanks to Semji, all of the content you produce is optimized for SEO. Because Semji's patented Content Score is integrated into your planning screen, you are guaranteed to publish web content that improves your SEO.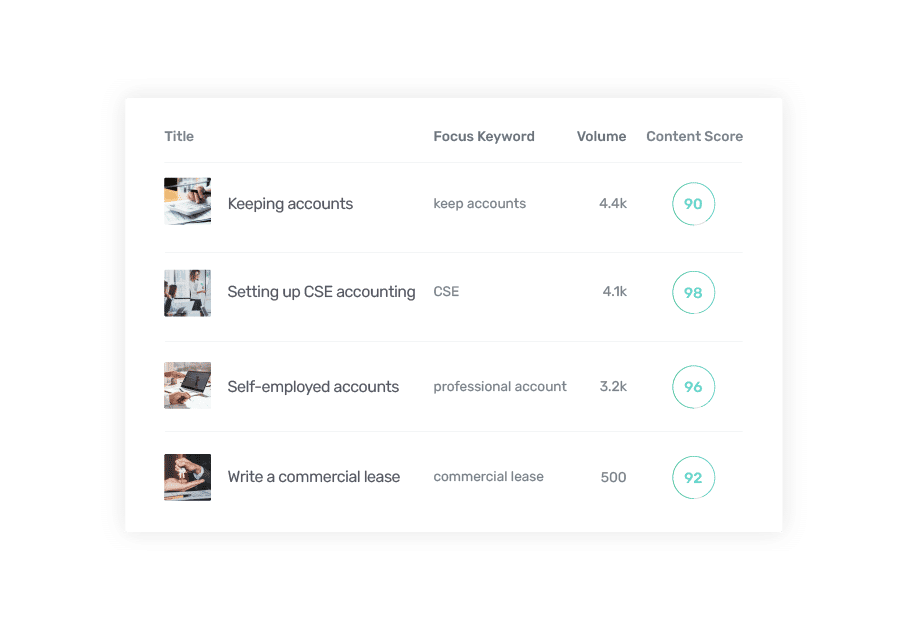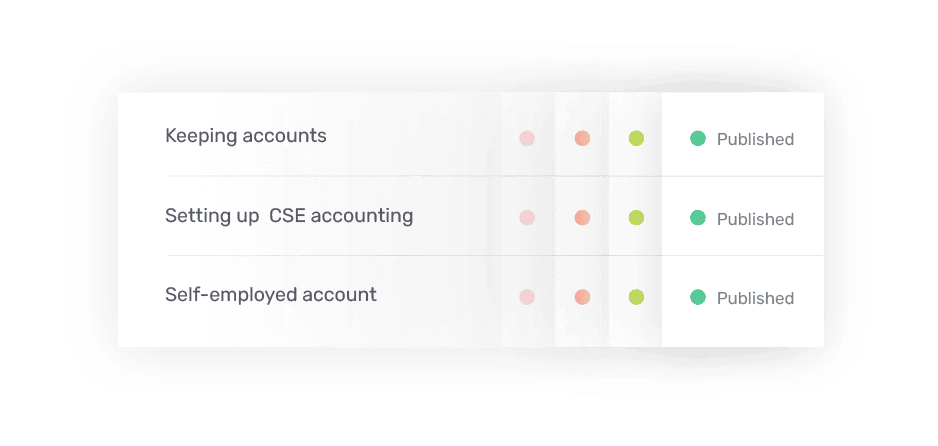 Produce SEO content faster
Do you want to organize and streamline your content production? The Semji planning screen helps you easily assign editing tasks and monitor their progress in real time from inception to completion.
Improve team collaboration
Team collaboration—be it internal or with outside vendors—can be challenging, especially when it comes to content production. Thanks to the Semji centralization and planning screen, you can easily create a framework for simple and efficient teamwork.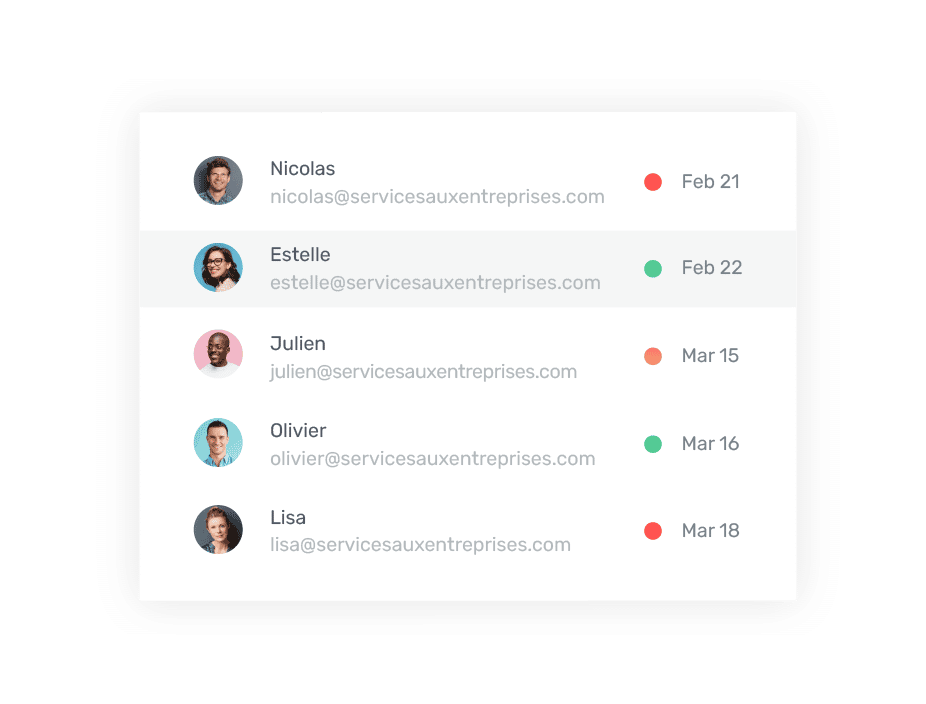 The Semji interface is very simple to master, a major consideration when you want to integrate a new solution for the team. The platform can be used by anyone, whether they are an SEO expert or not.
Adrian Morin
Digital Marketing Director

You're 1 click away from improving your SEO performance