Measure the effectiveness of your content strategy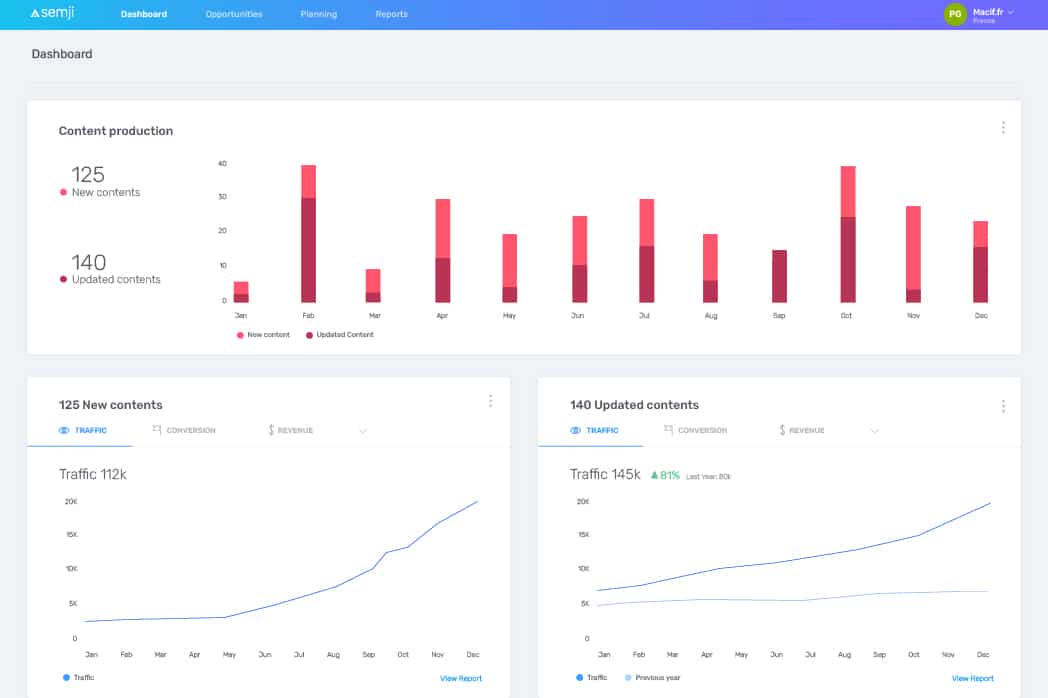 Content is always a matter of returning on investment ! This is why we have chosen to place it at the heart of our SEO strategy, to satisfy the engines and users..  
Pauline Amanda GIRARD
SEO Project Manager


Quickly quantify the ROI of your content strategy
Thanks to data insights available on the Semji Platform, you can measure the profitability of your content strategy. From now on, evaluate the real impact of SEO optimization on your strategy in terms of traffic, leads, revenue and other metrics.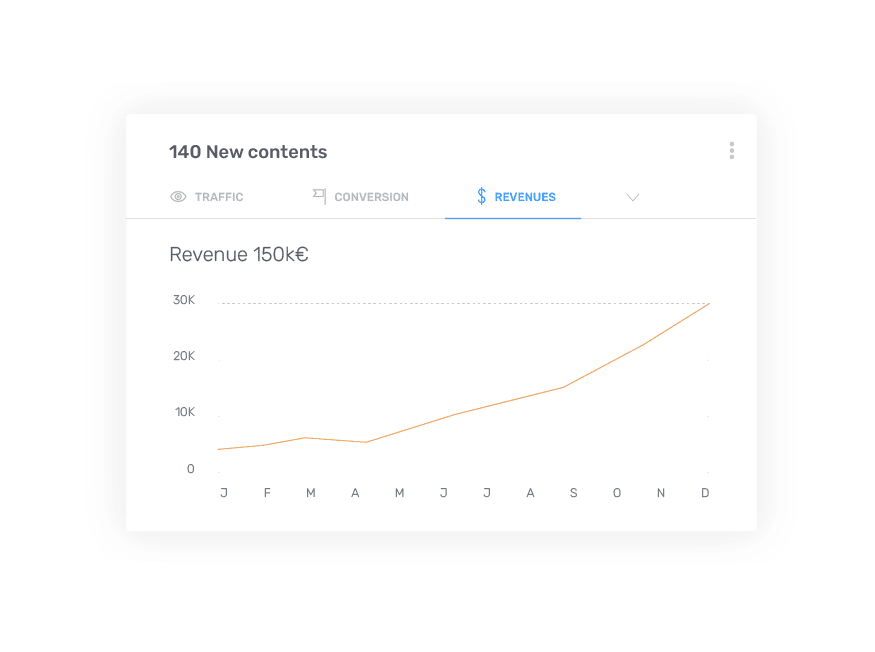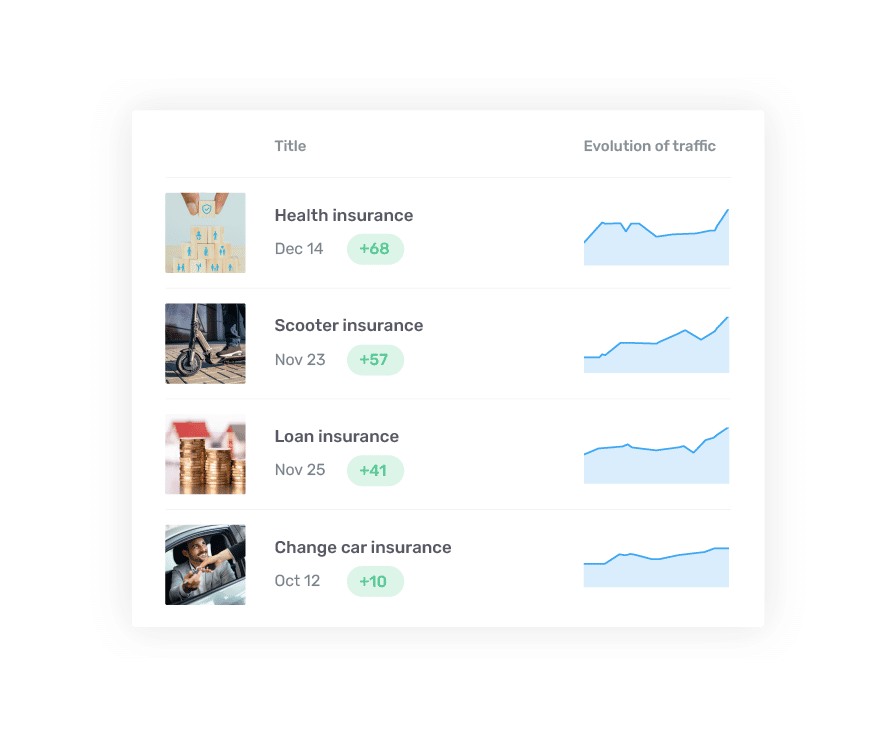 Get a 360º view of how your content performs
Instantly identify your highest-performing content. Semji provides you with valuable analysis that allows you to effectively measure the impact of your content.
Visualize all your KPIs in one place
The Semji dashboard helps you visualize data related to your most important KPIs—traffic, sales, transactions, clicks, session information, and more. Now you can easily justify the money and time you've invested to improve your SEO.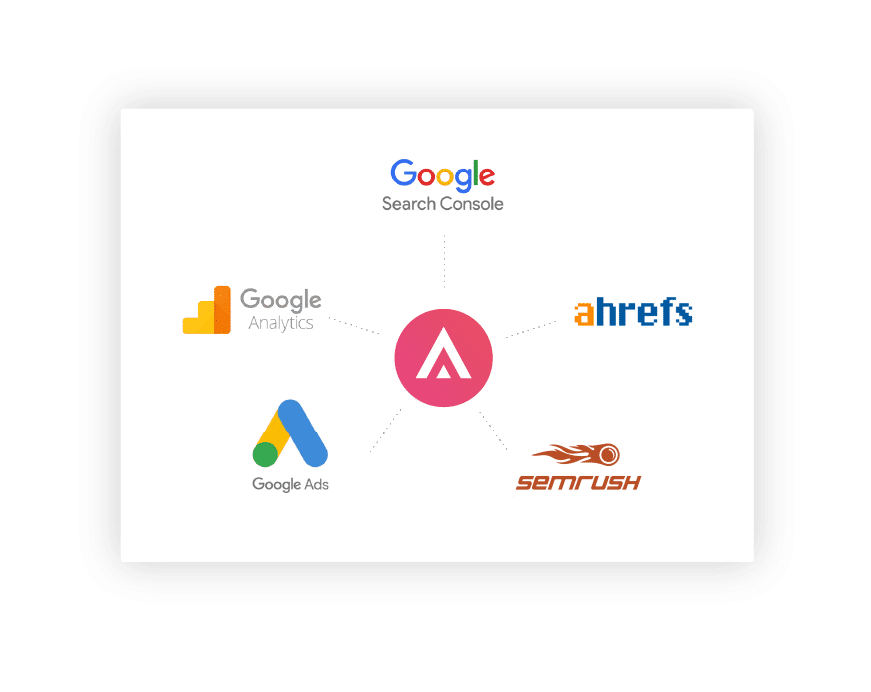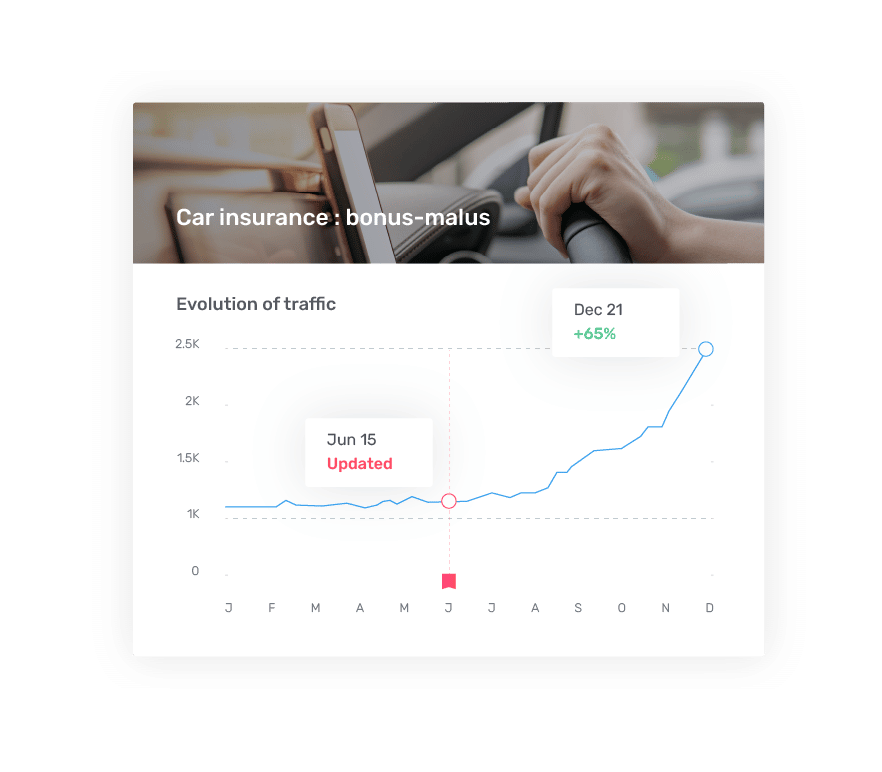 Evaluate the impact of each produced content
Measure with precision the gains obtained for every content published. Access to detailed information allows you to closely study the effectiveness of all actions taken for optimization.
In SEO, you must choose your battles, accept that the multiplicity of the tasks cannot be absorbed by a single person.
The AI is a much-needed help for a large-scale content strategy.
Pauline Amanda GIRARD
SEO Project Manager

You're 1 click away from improving your SEO performance