Uni-media journalists sharpen their pens with Semji to conquer Google
Uni-Médias is a newspaper and website publisher around two universes: "Family/Health" and "Art of Living". While each magazine has its own editorial team, the SEO strategy is thought out at the group level. Uni-Médias called on Semji to optimize the visibility of its journalists' expertise and strengthen the authority of its news sites with Google.
Hamidou Diallo, SEO Manager
Newspaper and website publisher
Challenges
Increase traffic
Gain in productivity
Measure performance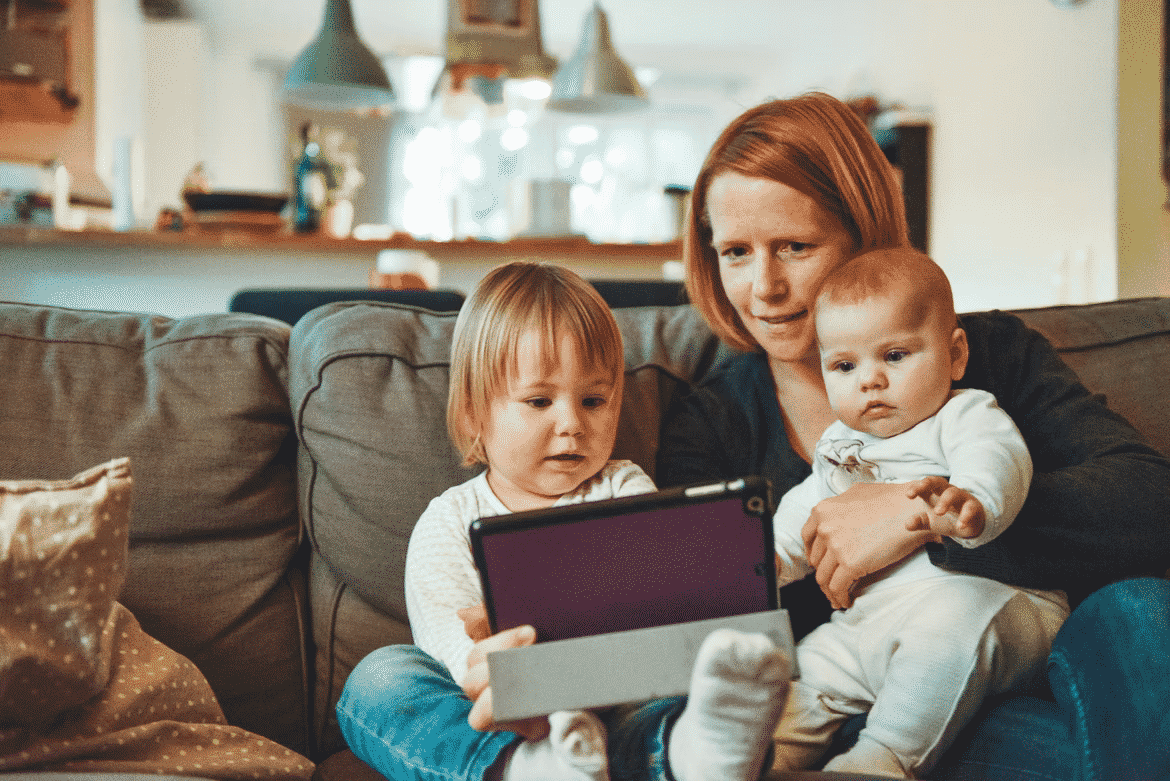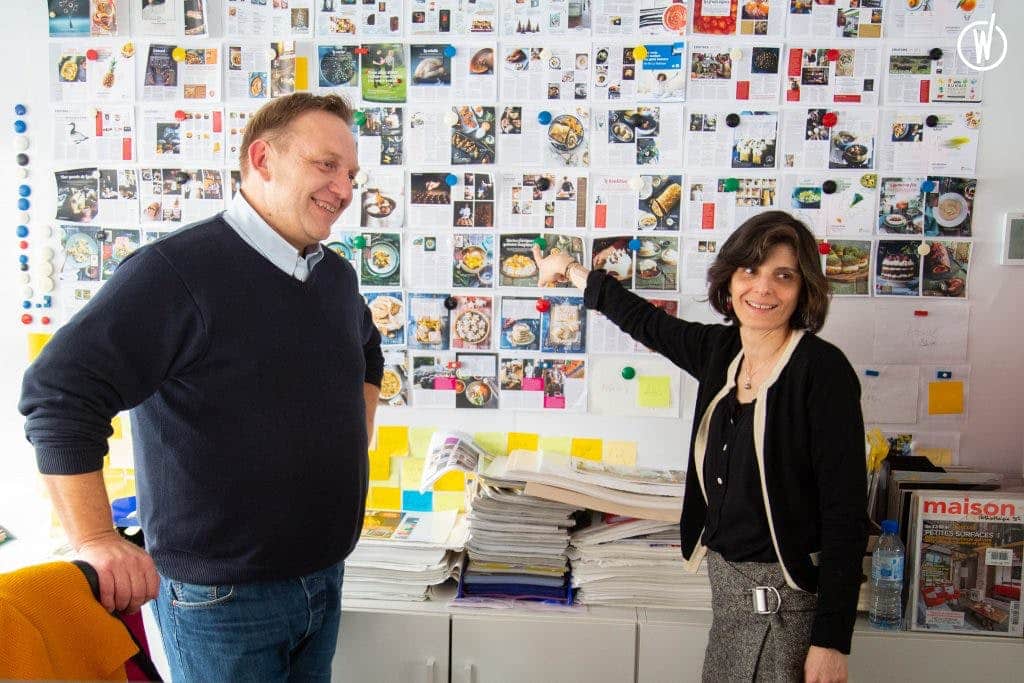 Uni-Médias faces two major challenges: very strong competition in the news industry, and visibility for its hot content that requires rapid publication with reliable information.
Overcome competing news sites and gain SEO traffic share, especially on cold content

Enhance the expertise of journalists on the web

Reinforce the authority and reliability (EAT criteria) of published content

Raise awareness of SEO best practices among editors
Identification of the right keywords to target and topics to address
Prioritization of high SEO content optimization
Internal linking strategy
Monitoring of content performance
Do you also want to boost your SEO strategy and outperform your competitors?
+794k clicks thanks to the content created (parents.fr)
For each new query, Semji's briefs help journalists understand what their readers are looking for, as well as what issues and topics are being covered by competing content. Semji helps journalists optimize their research so they can focus on writing. With their expertise, they create content that is more relevant than other news sources, and with 125 new pieces of content, generate over 794k clicks!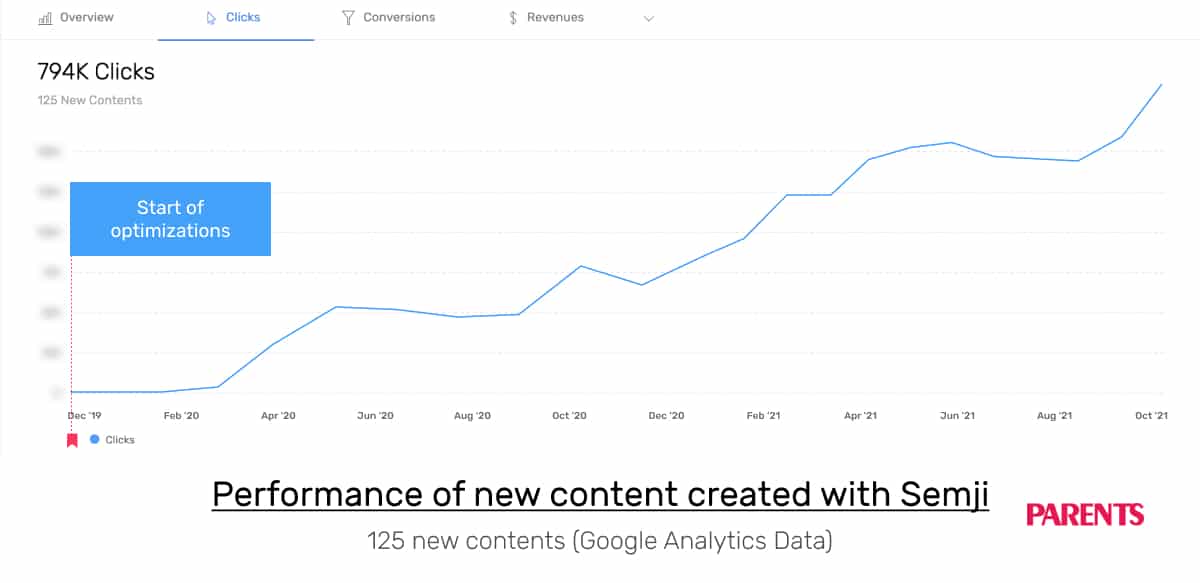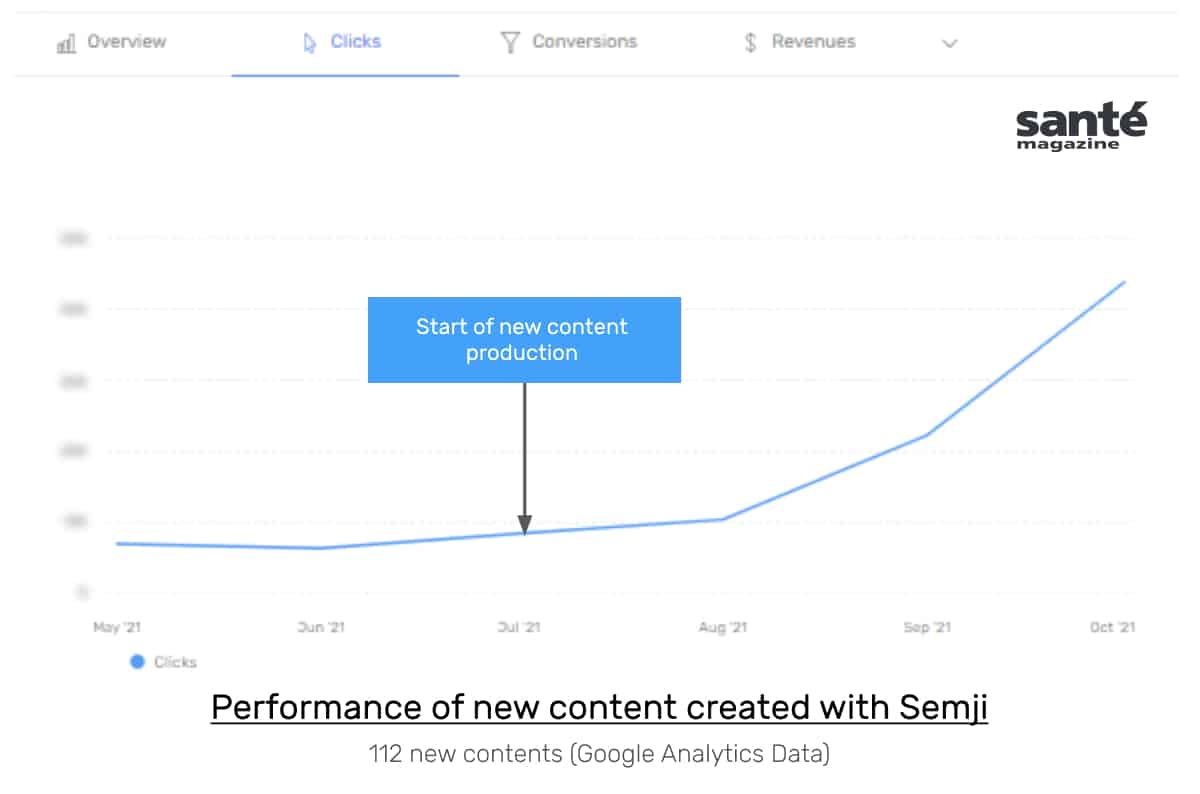 With Semji's help, the journalists were able to tackle new topics, creating 112 new pieces of content on santemagazine.fr. In just 4 months of production, they managed to generate over 98k clicks. Some of these new contents are in the TOP 3, such as the article "What is a poultice for? The writer uses Semji to discover the topics expected by his audience ("flax poultice", "cabbage leaf poultice"…) and uses his expertise to make a difference. In a few months and with only one content, he captures +7k visitors!
With 64 updated and optimized contents, the website detentejardin.com has seen its click rate increase by 18% over 2021. What is interesting to analyze here is that the trend of the curve is almost similar to the one of the previous year. The peak of March/April 2020 due to the first period of lockdown, is observed again in 2021. This shows that the optimization of the contents realized with Semji has reinforced the attachment of the Internet users to the media.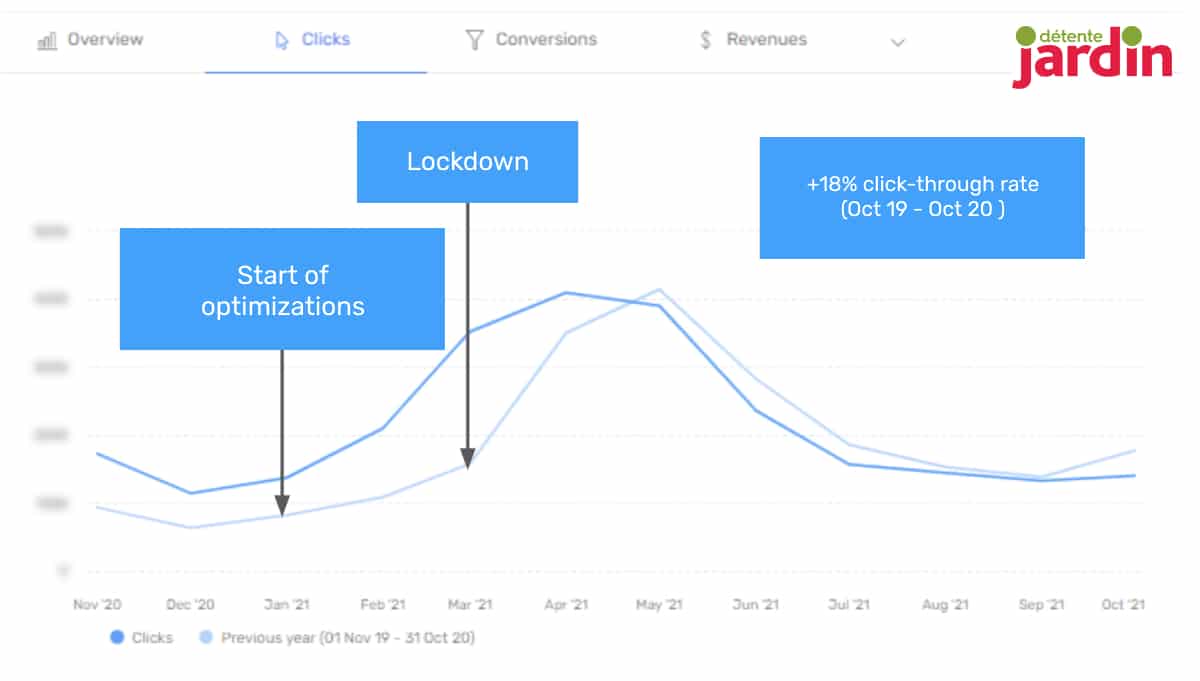 You're one click away from boosting your content performance