Prioritizing content for better SEO results: an advanced flow chart for decision-making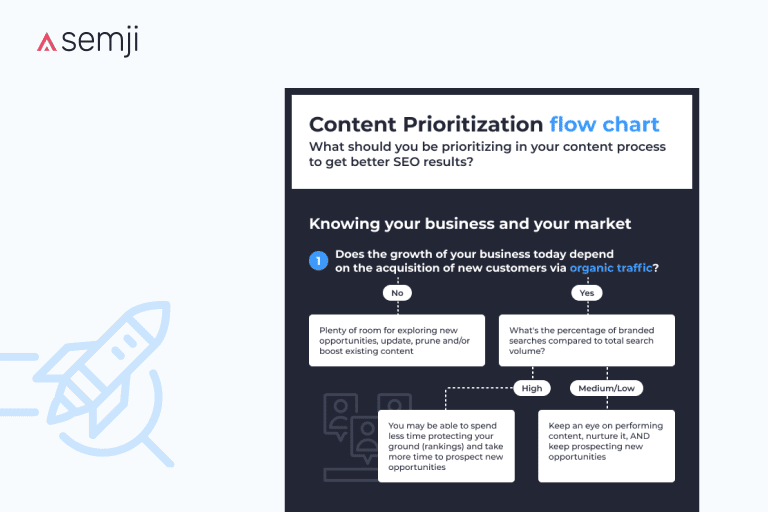 What should you be prioritizing in your content process to get better SEO results?
When you are in charge of a content strategy, you have probably thought about the best way to achieve your SEO goals. With this flow chart made by Mailbird and Semji, you will learn how and where to prioritize your time and effort to make the most out of your strategy. Depending on your situation, business, goals… You will find the best direction to take in your content process to get quicker and easier SEO results!
Download the infographic  👇