Semji helps MACIF to build and deploy a high-performance Content Factory

non-branded SEO traffic within 12 months
optimized and created content
Digital transformation is disrupting the insurance industry. One of the major challenges is the risk of losing contact and links between the insurer and its customers. In a very competitive and changing sector, La MACIF wishes to meet the new expectations of its targets by adopting a customer-driven approach.
Pauline Amanda Girard, SEO Manager
Antoine Wintrebert, Digital Marketing Manager

Challenges
Increase website traffic through content
Gain in productivity
Measure performance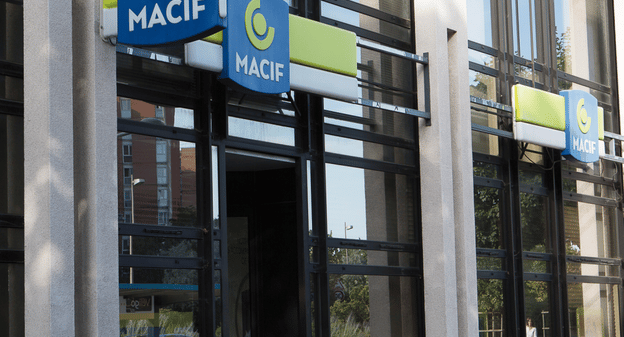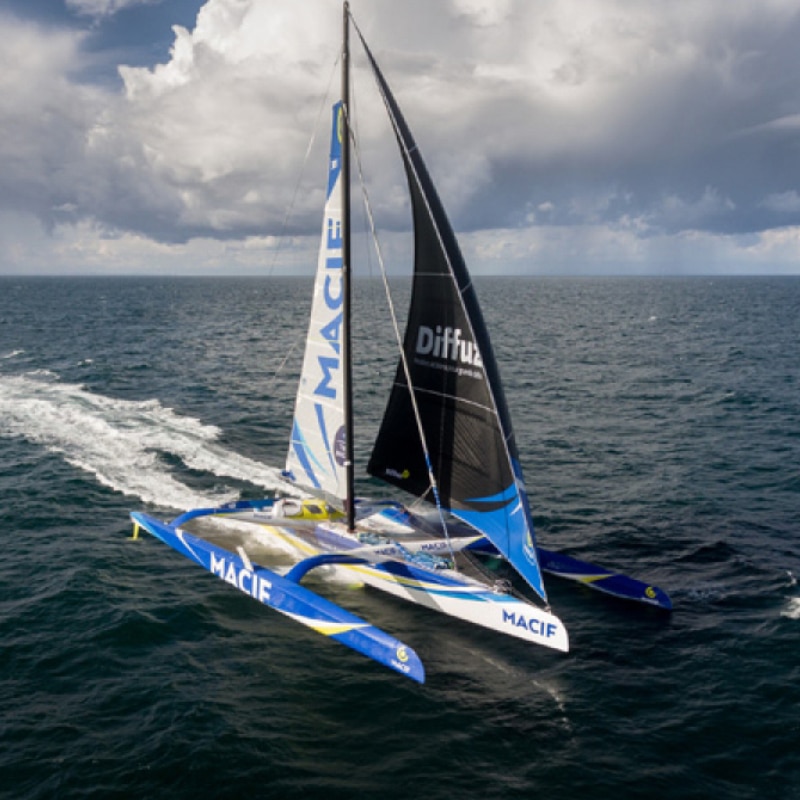 Faced with new purchasing behaviors, the dematerialization of customer relationships, increased competition and a growing risk of uberization, La MACIF wanted to develop articles focused on the needs of its customers. It called upon Semji to set up a solid and high-performing Content Factory.
Optimize SEO and user intent oriented content

Position on high volume traffic queries

Generate engagement with qualified leads

Democratize access to offers

Industrialize the production process


Consolidate the inbound marketing strategy
Organization of editorial committees
Setting an efficiency content production strategy
Content performance monitoring
Do you also want to boost your SEO strategy and outperform your competitors?
+89% increase in non-branded traffic
Thanks to the creation of these new contents centered around users' needs, La MACIF has quickly positioned itself in the TOP 20 insurance companies in terms of SEO.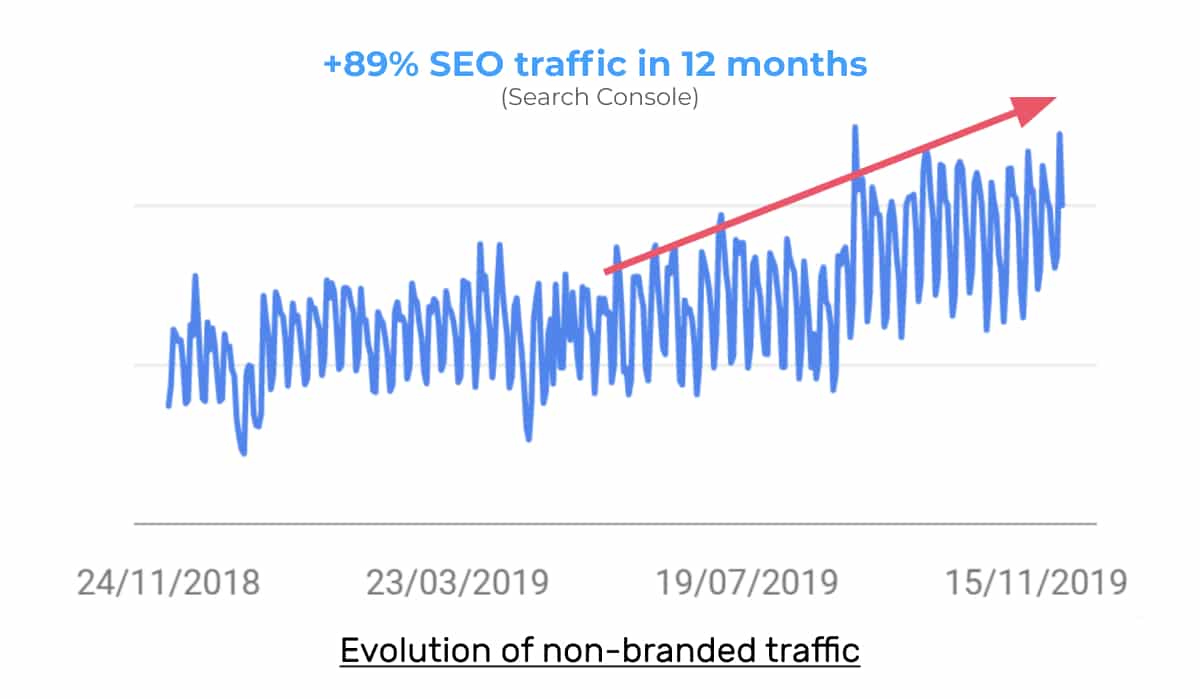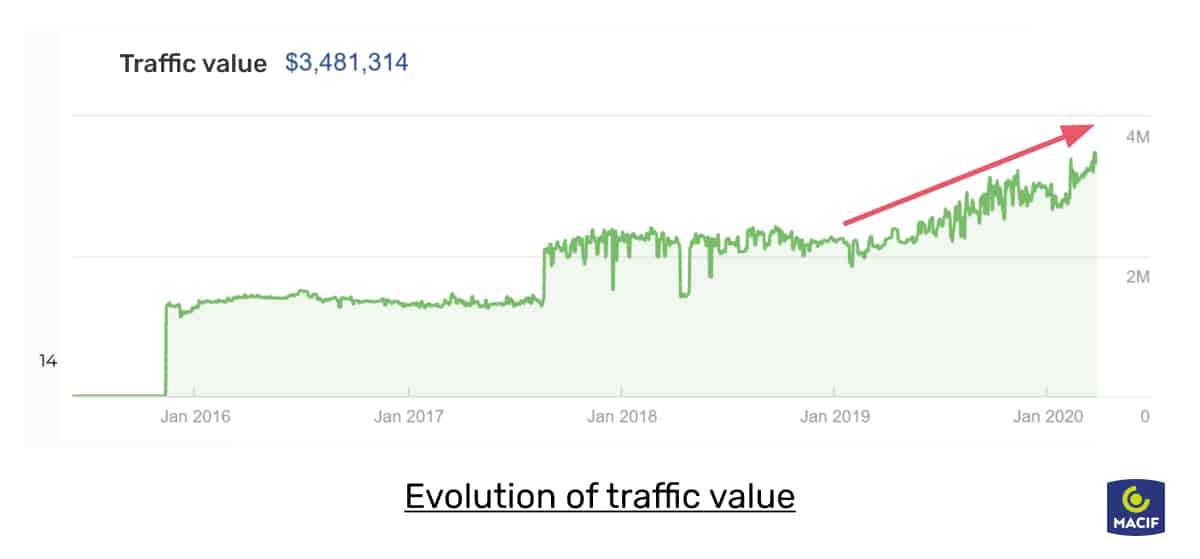 3.5 million euros of investment in traffic value
3.5 million is the value of this new organic traffic, based on the cost if La MACIF had chosen to run paid search campaigns. That's the amount of savings made by the insurance company.
TOP 3 on strategic keywords
Thanks to the new content created by the Content Factory, La MACIF website is now positioned in the TOP 3 on strategic keywords such as "scooter insurance", "home insurance quote" or "complementary health".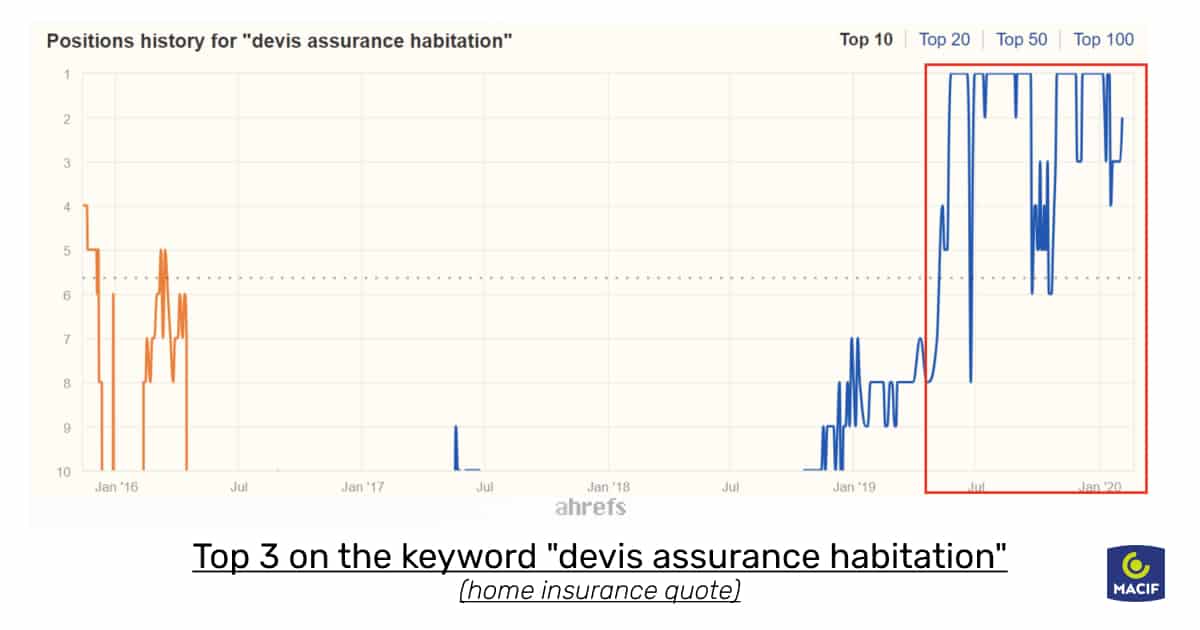 You're one click away from boosting your content performance