When it comes to content marketing, you need to move fast. This is because there is a lot of competition out there. And with so much of it, you need to ensure that your content is original, interesting and differentiated from the rest.
But this is easier said than done.
Creating something original all the time can really be a huge challenge. For example, imagine writing something on a topic that has been written about hundreds of times before. The chances are that either you are going to write something that has been written on it, or you won't be able to make your own distinct voice in the lineup. This can definitely be a huge setback in your content marketing.
So how can you help yourself out in such a situation?
Well, this is where the power of artificial intelligence comes into play.
✨ Spoiler Alert: this introduction was entirely generated by GPT-3. 
Is the resemblance to the human brain blowing your mind? Find out below how we used the power of GPT-3 advanced AI to boost your content production.
Producing content requires 75% preparation and 25% time spent writing. And that's just an average. When you consider that a Digital manager can spend 3 days a month writing briefs, the profitability of your content writing efforts becomes quite relative 😱 !
How can you reduce the time spent in preparation to accelerate your content production and stay focus on your strategy? For your SEO and Marketing teams, challenges are huge:
Integrate good SEO practices into their content

Understand complex subjects and transcribe them

Generate different ideas on very similar topics
Semji always had the ambition to revolutionize the way SEO & Content Marketing teams produce their content, so today we are proud to announce the release of the Brief.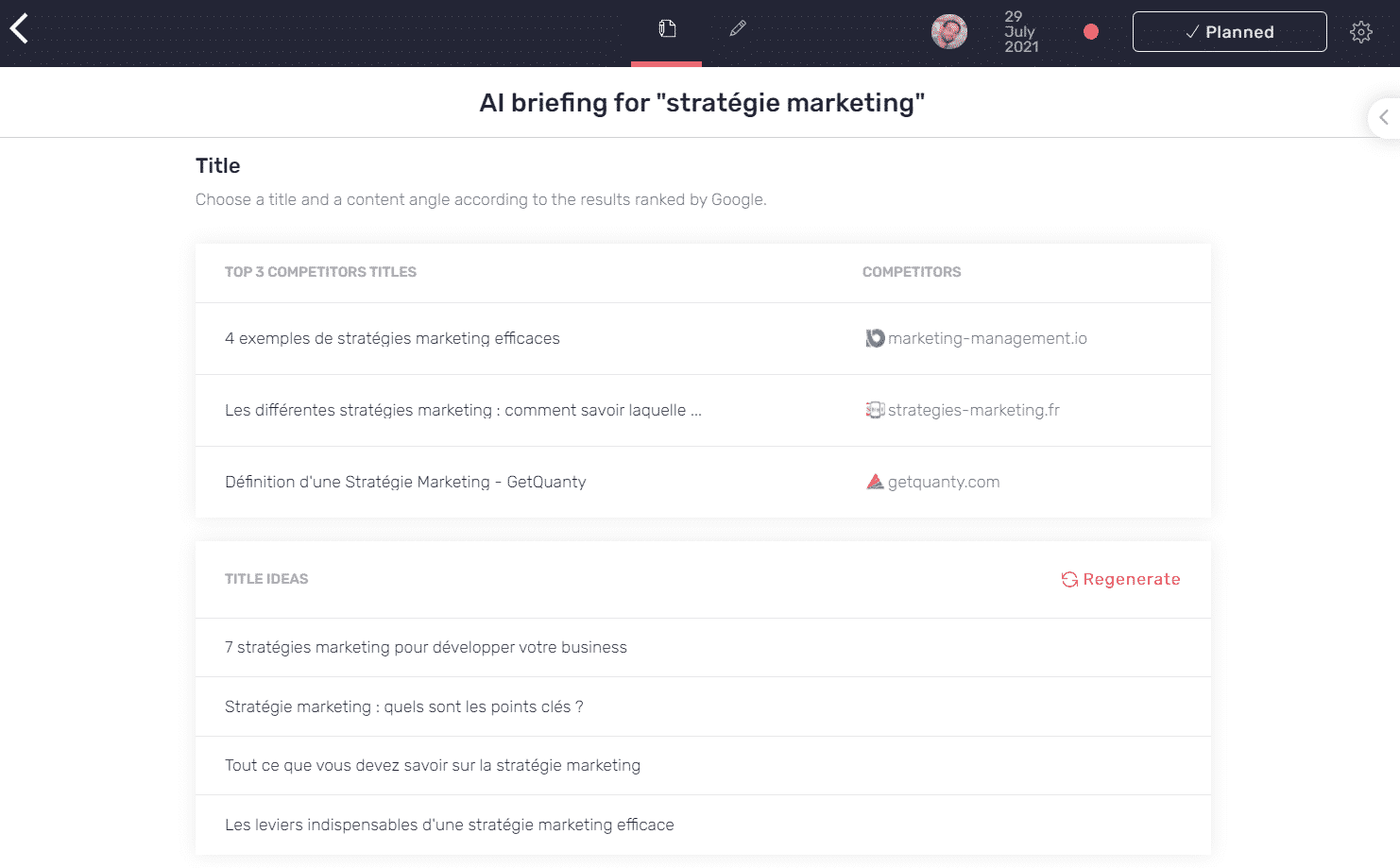 Powered by GPT-3 Artificial Intelligence technology, Brief allows you to automatically generate content briefs. Our ambition is to reduce the time spent in creating content briefs by 6 🤯 ! 
What is GPT-3 and how will it revolutionize your content production?
Semji now integrates GPT-3 on its platform. An innovation that aims to move SEO, Marketing and Content teams to the next level. Indeed, GPT-3 is about to profoundly transform the way we produce online content. Powered by Open AI, an AI research and deployment company which is dedicated to developing AI safely and responsibly. With GPT-3, it's the first artificial intelligence system that can deliver content close to that generated by humans.
A huge opportunity to gain relevance and creativity 🤯 !
Today, Semji relies on the AI technology offered by GPT-3 to save you time prior to the writing phase by generating advanced content briefs.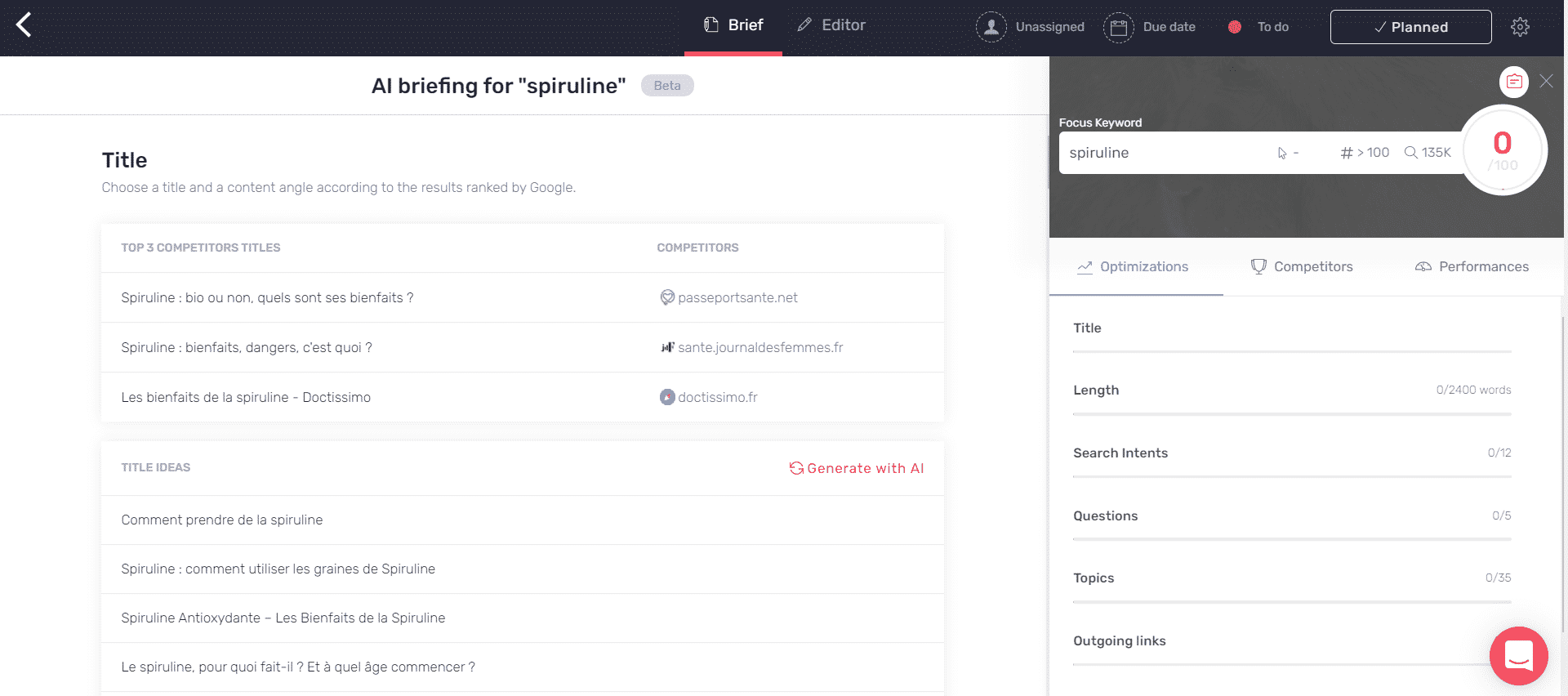 How does a Semji Brief with GPT-3 look like?

Semji used to help you detect the most important search intents, topics, questions and links to include in your article according to their potential in the SERP and the competition. 
Now, the platform also allows you to generate content ideas to automatically create SEO⚡ briefs.
From the Brief section of the platform, you can structure your plan and generate content ideas around a topic.
Step 1 – Focus your article on the right search intent with a title relevant to your audience. 


– Identify competing titles from a TOP 3 and generate Title ideas for your article with GPT-3.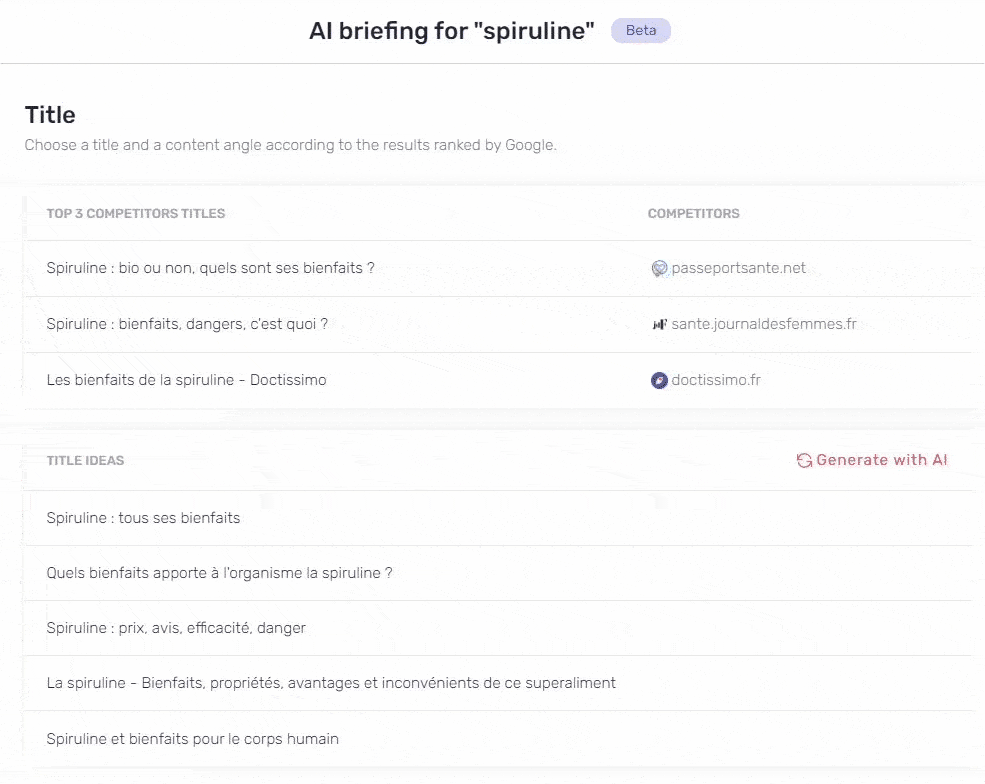 Step 2 – Structure your content plan with headlines optimized for high search potential keywords.

– Identify the competing Search Intents among a TOP 3 and generate Headlines ideas for your article with GPT-3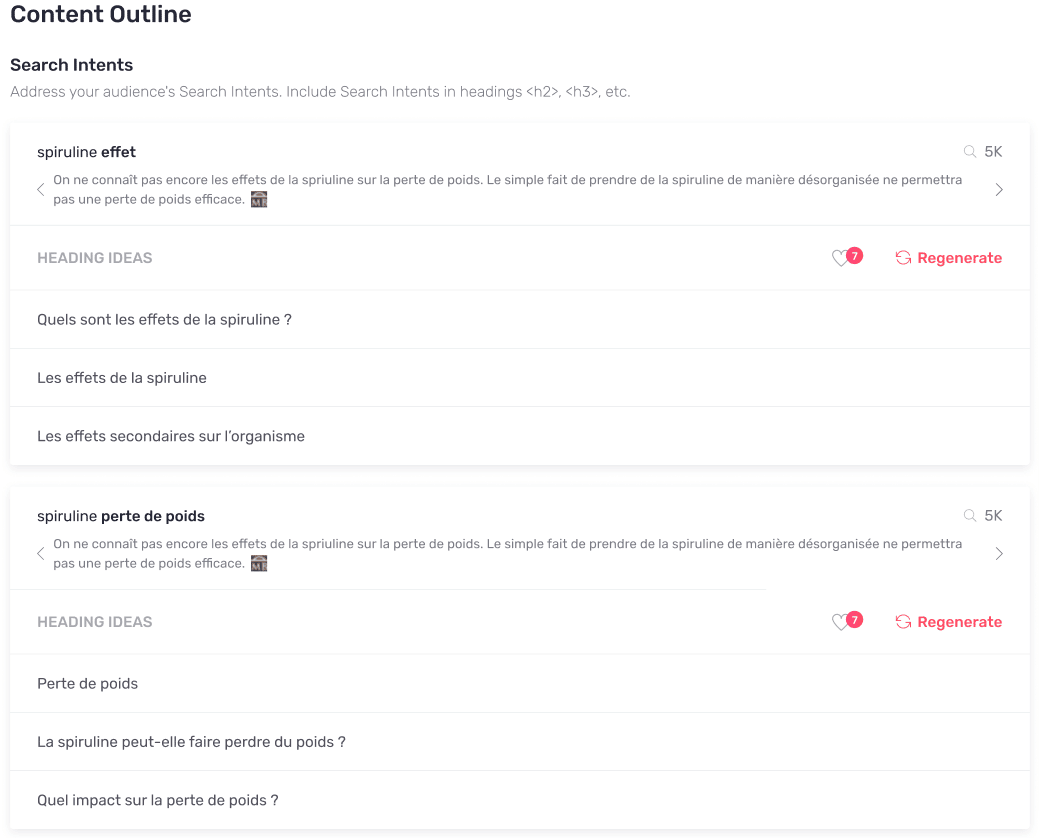 – Identify Questions around a given topic and generate Questions ideas for your own article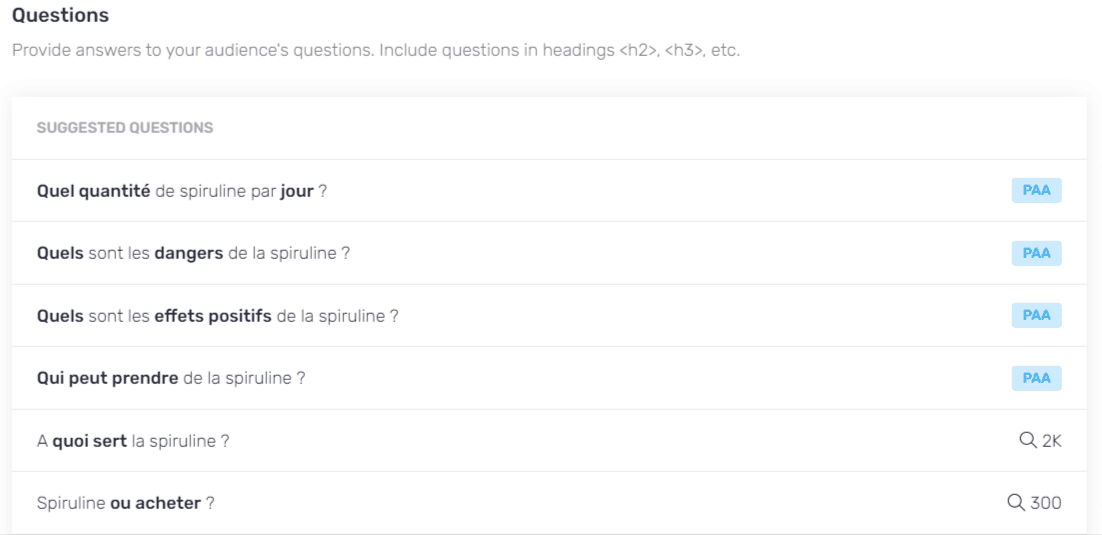 Step 3 – Write content that responds directly to your users' needs. 

– Identify Topics around a given topic and generate Topics ideas for your own article
Step 4 – Boost your content's ranking through internal linking from your most popular content. 


– Identify and generate Incoming Links to include in your article

What benefits can you expect from GPT-3 in Semji?
Semji is the first French SEO platform to offer GPT-3 technology to improve the way you produce your content on a daily basis.
This latest update of the platform has 3 objectives:
Save time when sourcing content

Accelerate the development of writers' skills




on a subject

Directly link editorial expectations with SEO positioning issues
The Brief offers you a new tool to produce better content in less time 🚀 !
By using the Brief Semji feature, you increase the productivity of your teams. You free them from time-consuming tasks related to editorial preparation and allow them to focus their efforts where they have value: their knowledge, their style and their tone of voice!
How to test the Brief Semji powered by GPT-3?
The feature is currently deployed to all Custom customers via their content editing screen. You are not a Custom customer yet but would like to test the Brief for your future content ? Contact our team who will review your request.
Want to see what Semji can do for you? 
Ask for a demo >