Manage all your pages' SEO.
Get more revenue from them.
Yes, doing content SEO to attract customers can be easy.

✔ No credit card required
They increased their traffic and revenue
+167% of revenue generated

+140% SEO traffic for optimized content
+3400% of SEO traffic in 3 months Around 91% of your pages don't get traffic.
What are you doing about it?
9%* – That's the average number of pages that get traffic on Google. How much is that costing you every month?
* source Ahref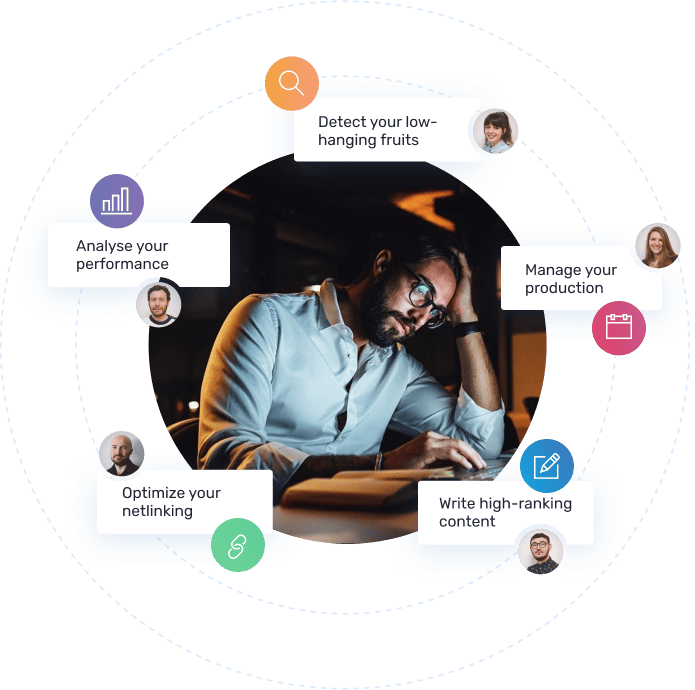 Stop doing things manually.
Or not at all.
❌ Effective SEO briefs that take ~4 hours/article
❌ Creating content instead of leveraging your best opportunities
❌ Guessing where your acquisition potential stands.
Semji does the hard things for you…
Import your pages
Prioritize them for their potential
List each SEO improvements
Generate briefs & paragraphs with A.I. 
Combine your data sources
And leave you the easy ones.
Choose your best opportunities
Assign & plan them
Write based on the recommendations or A.I.
Monitor your improvements
Be efficient and optimize your content.
Save time. Don't compromise.
Select your untapped potential
Semji prioritizes your pages for traffic, conversion, transaction or revenues.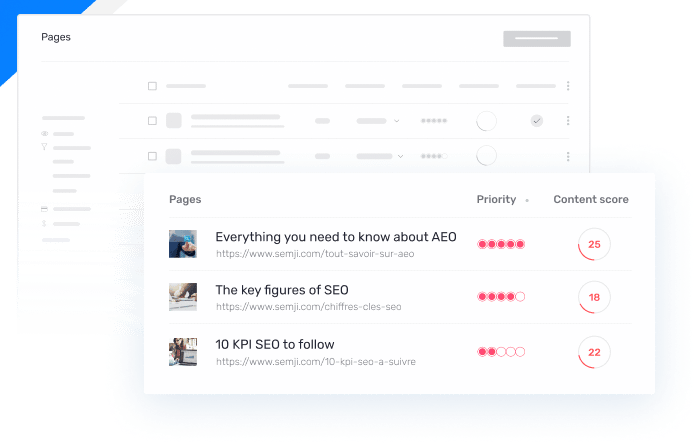 Get high-ranking content with top-notch SEO
Tackle your visitors' intents and be optimized for search engines with Semji recommendations.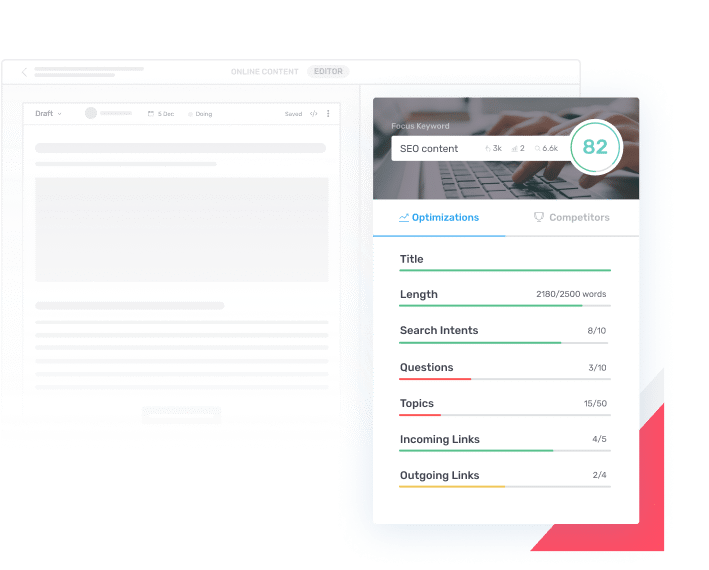 Write faster than grease lightning with A.I.
We combine SEO recommendations, SERP knowledge, user intent and A.I. (GPT-3) to write the best content in no time.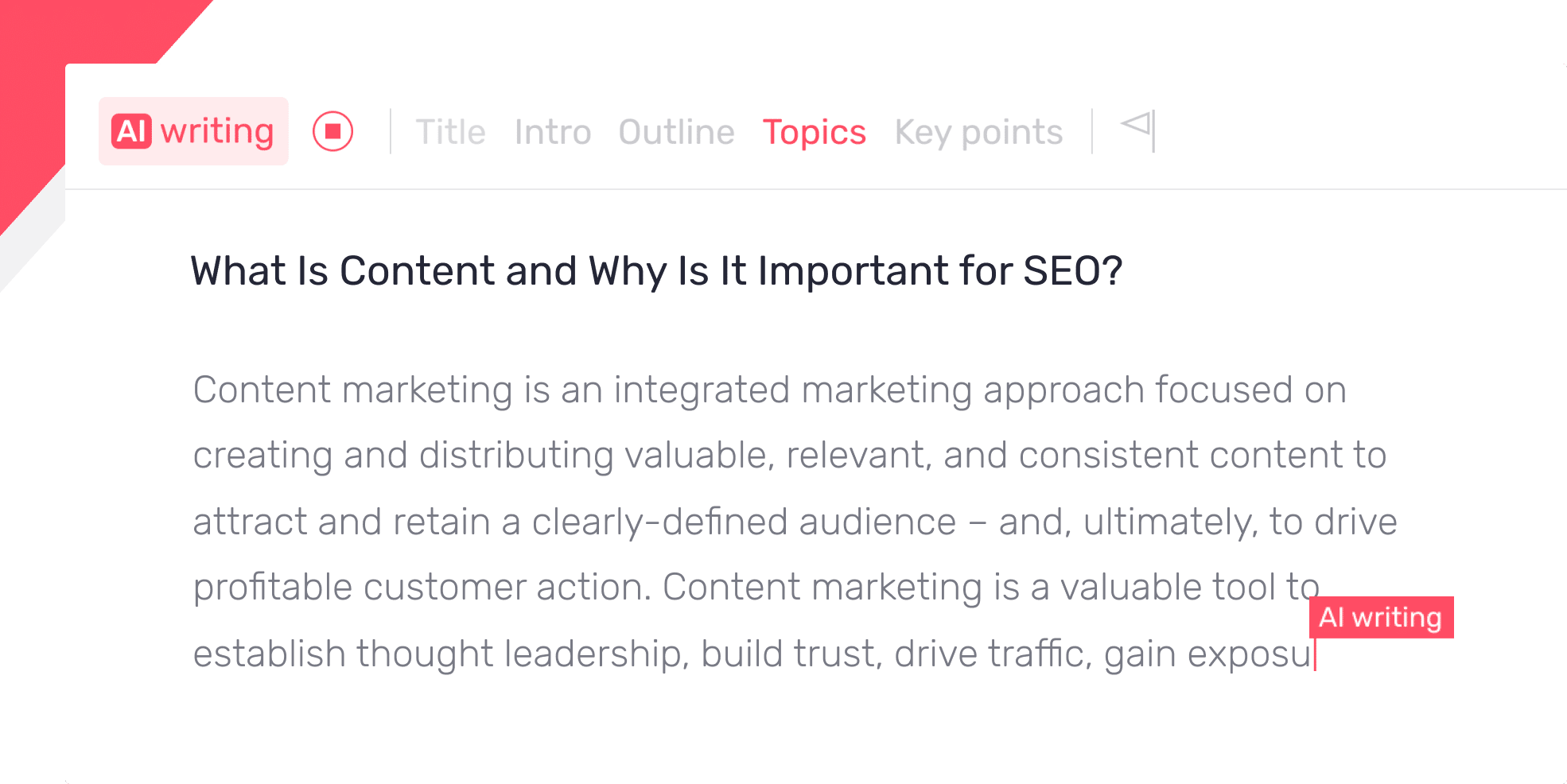 Watch your curves go up, inform your strategy
We aggregate your Google Analytics, Search Console and the SERP data.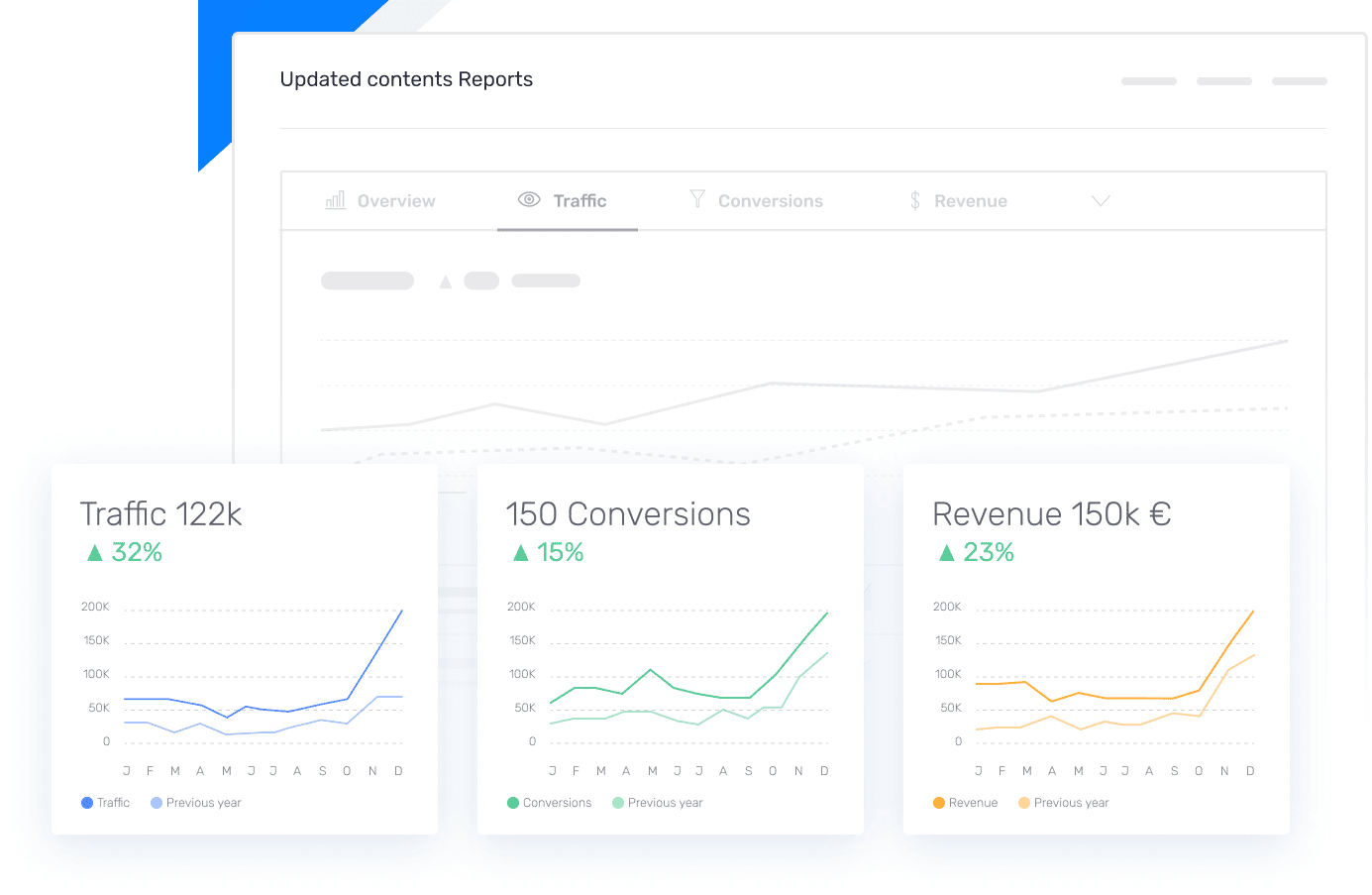 Editorial planning and production monitoring
Automatic Brief with GPT-3
(Artificial Intelligence)
Multilingual content management
✔ No credit card required
Semji Platform saves us a lot of time in organizing our editorial calendar and in producing content. Very quickly, our writers wrote effective web content!
In just 3 months, the support and platform have allowed us to set an SEO powerhouse, with results that are already visible!
It's a no-brainer, I don't have to create a brief anymore. The platform is so robust, that it brings real SEO relevance. I save a considerable amount of time about 2-3 days per month!
These companies are already attracting more customers…