Fuel your content strategy with an endless source of ideas
No matter your target markets, get topics instantly as well as numerous content to establish yourself as the leading website for your audience and Google !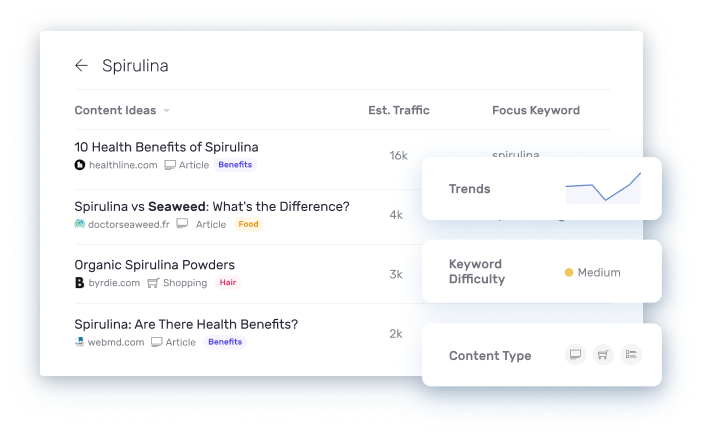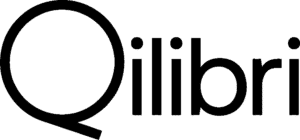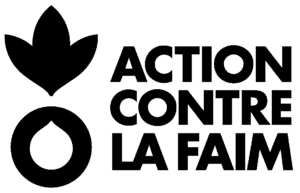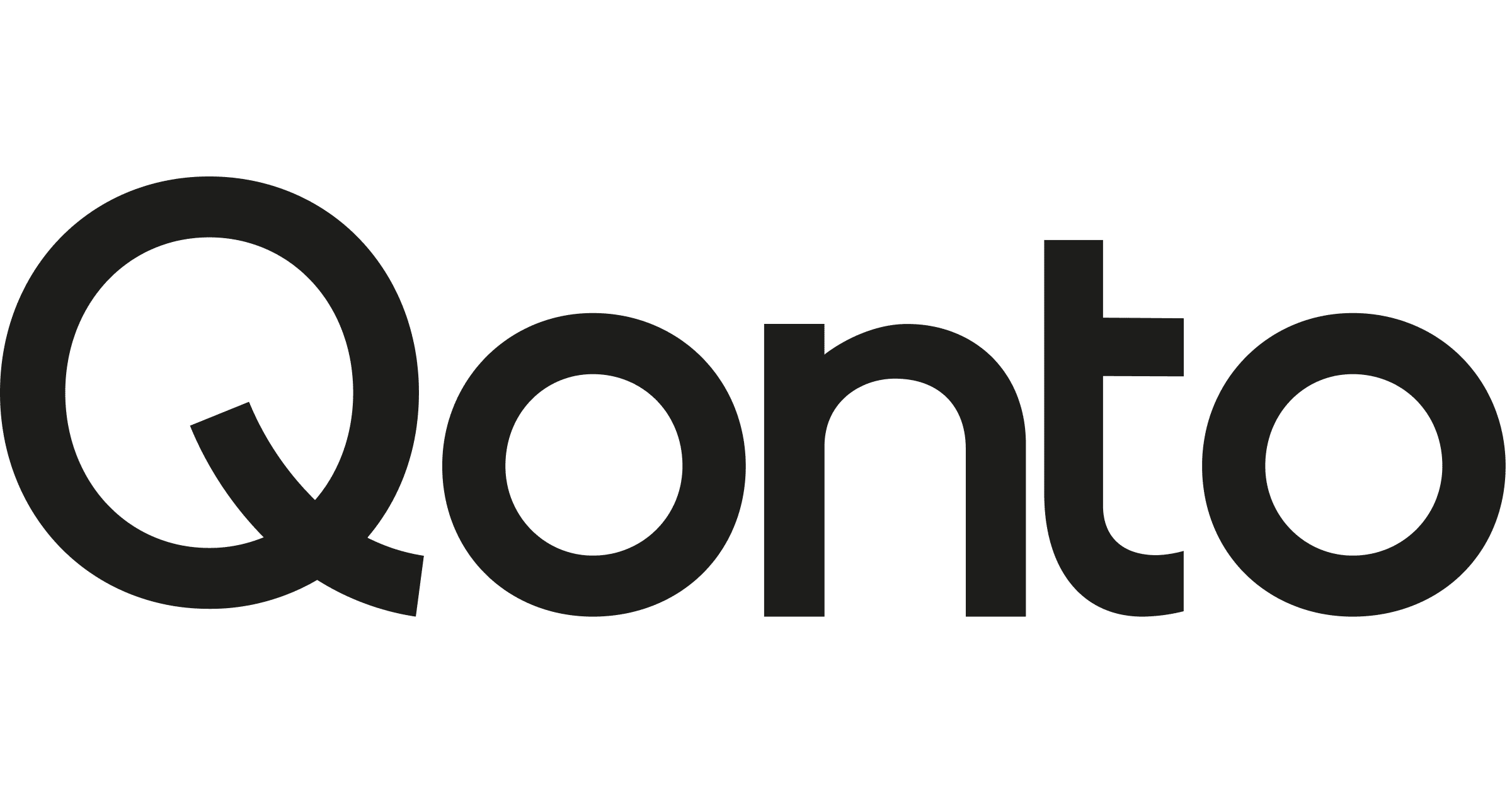 Become the SEO leader in your markets
To accelerate your SEO market share, you can identify in seconds the SEO topics and key content to focus on first.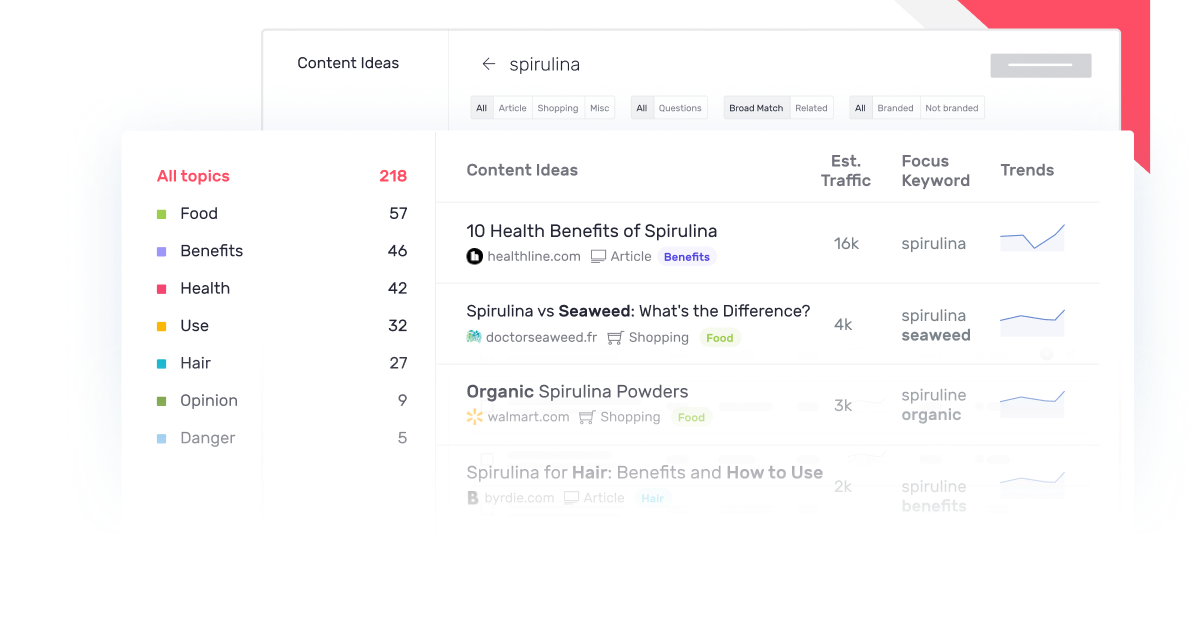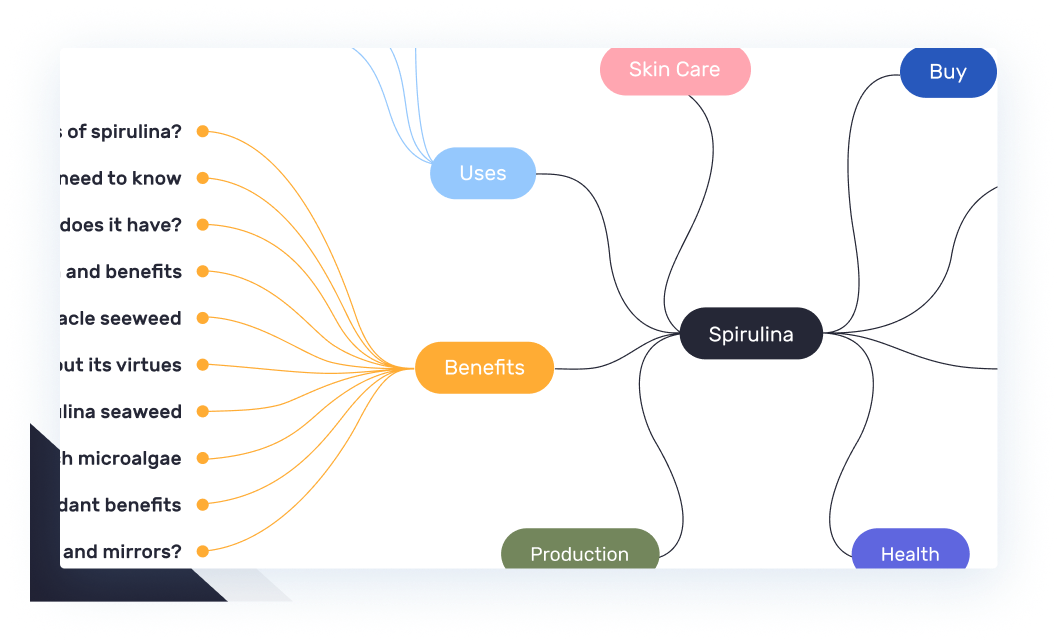 Facilitate your SEO decisions
In a flash, the mind map structures your topic clusters : you can visualize the most profitable topics to cover, the content on your site already ranking or missing content to create.
Find keywords without wasting time
Unlike classic tools, you can get a list of keywords instantly categorized and deduplicated, on which you would benefit greatly from creating editorial or transactional content.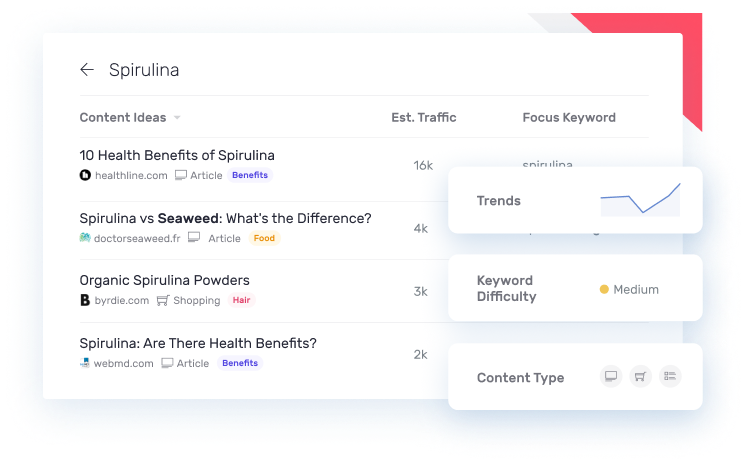 You aim for top positions on your transactional pages (e-commerce),
Develop high-performing topic clusters to optimize the visibility of your transactional pages,
Identify the keywords your competitors are ranking for,
Determine the missing editorial and transactional content to create around your main keyword,
Effectively meet the expectations of web users and Google.
You want to become a reference on a topic,
Quickly gain visibility for your site on the topic,
Identify related and/or long-tail keywords to create editorial or transactional pages,
Visualize your website structure and fuel your editorial calendar,
Strengthen your semantic authority and relevance with Google and your audience.
One click is all it takes to accelerate the performance of your content