Make your newsroom and your SEO team work together

with Semji's integration




in Arc XP
It can be challenging for a newsroom to adopt an SEO mindset. However, guiding them down this path can be a game-changer for your traffic and your revenue.
That's why Semji and Arc XP (cloud-native tools that help organizations create and distribute content) are joining forces for an unprecedented webinar ! 
Discover through this webinar the best practices to make your newsroom SEO-minded to significantly transform your traffic and revenue.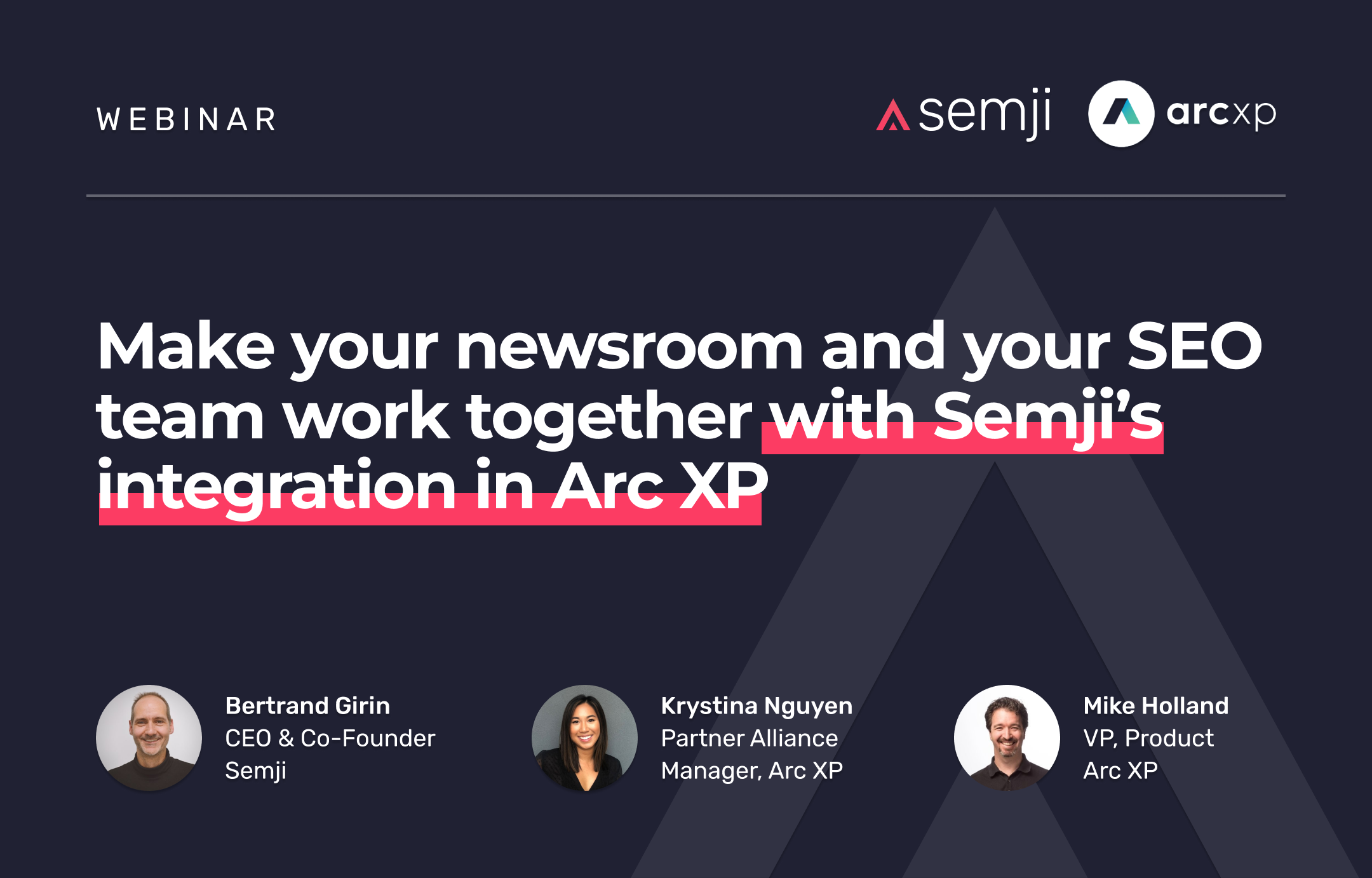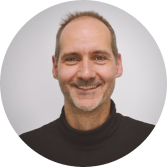 Bertrand Girin
CEO & Co-Founder

Semji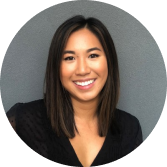 Krystina Nguyen
Partner Alliance
Manager
Arc XP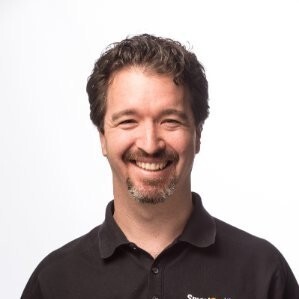 Mike Holland
VP Product

Arc XP

In 45 minutes, Bertrand Girin (Co-founder and CEO of Semji), Krystina Nguyen (Partner Alliance Manager) and Mike Holland, (VP Product) will identify the best practices for bringing your newsroom and your SEO team work together
How to guide your newsroom through Google's and your audience's expectations directly in Arc XP

How to use AI to skyrocket your productivity
How our clients use the combination of Arc XP and Semji to reach their goals.