Decathlon boosts its content SEO with Semji!
SEO traffic on optimied content
of new content drives SEO traffic
Every day, many Internet users use Google to find information on sports practices. Decathlon wanted to provide them with a maximum of advice through varied and qualitative content. Objectives: to stand out from its competitors and to maintain a dialogue to reinforce the attachment of Internet users to the brand.
Mathilde Briffa, SEO Manager
Emilie Dufour, Digital Project Leader
Challenges
Increase website traffic through content
Gain in productivity
Measure performance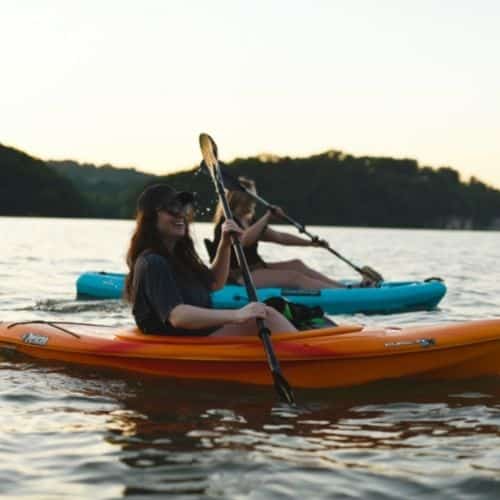 With more than 2000 contents on the Conseil Sport (Sport advice) website, Decathlon has a clear lead over its competitors. Nevertheless, only 48% of these contents are positioned and capture SEO traffic. Decathlon is aware of the room for improvement and has equipped its writers with Semji to help them optimize their content.
To become the leading brand for Google in the field of sports consulting.

Increase the SEO visibility of existing and future content.

Improve the average SEO performance of each new content created.

Identify new topics to address to gain more SEO market share.
Identification of content with high SEO potential
Prioritization of optimizations for 71 pages
Identification of new keywords to target
Do you also want to boost your SEO strategy and outperform your competitors?
+140% increase in SEO traffic
Semji prioritizes content based on two main criteria: the potential traffic to be gained and the editorial effort required. After detecting and updating the "champion" content, Decathlon saw its SEO traffic curve rise. With an increase of +140%, the first 71 contents optimized with the platform allow to capture more than 110 000 monthly SEO visitors.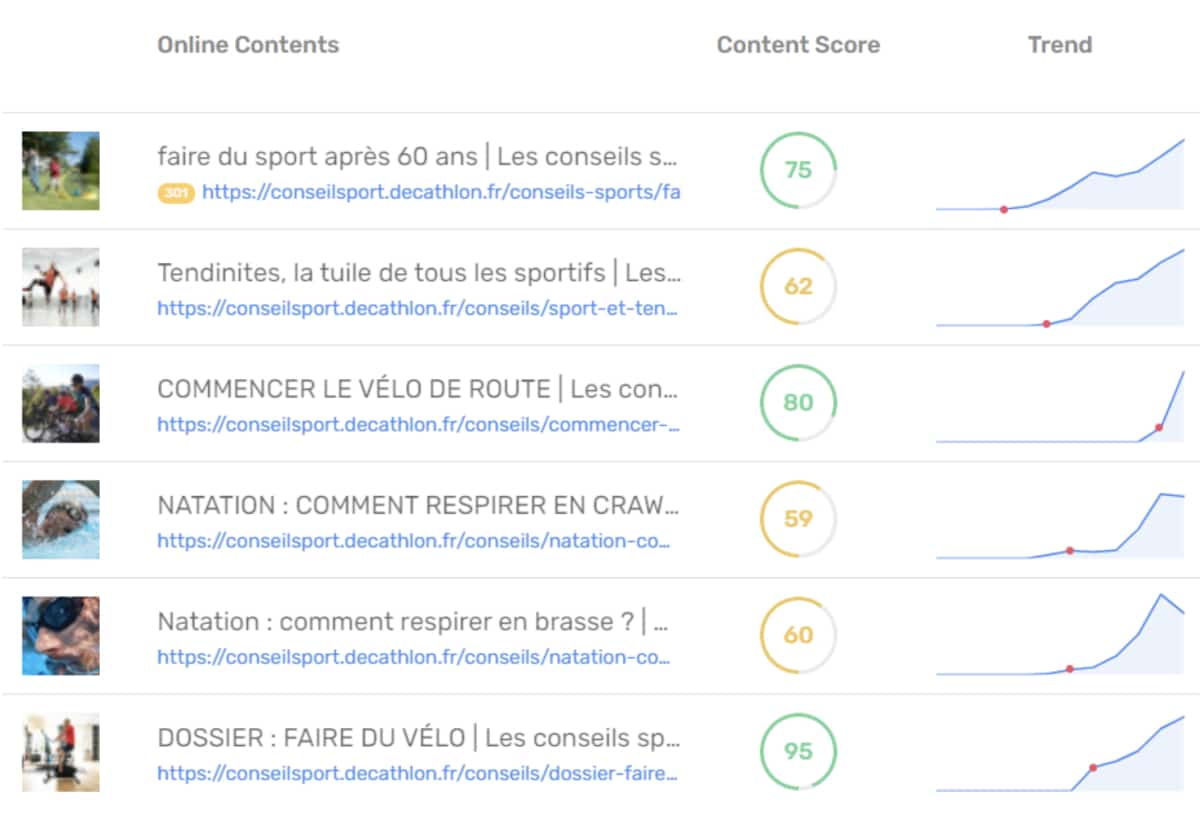 90% of new content captures SEO traffic
Once the optimization of existing content is done, the second sprint can start. Thanks to Semji, Decathlon discovers new content to create and new queries to target. In the end, 90% of the new content created and optimized with Semji captured SEO traffic (compared to 48% according to the initial audit). .
With Semji, every optimized content helps to gain new SEO market share. Let's take the example of the article "How to start running again?" If it was not positioned in April 2020, it managed to reach the 1st position on the keyword 'resume running' after an optimization with Semji!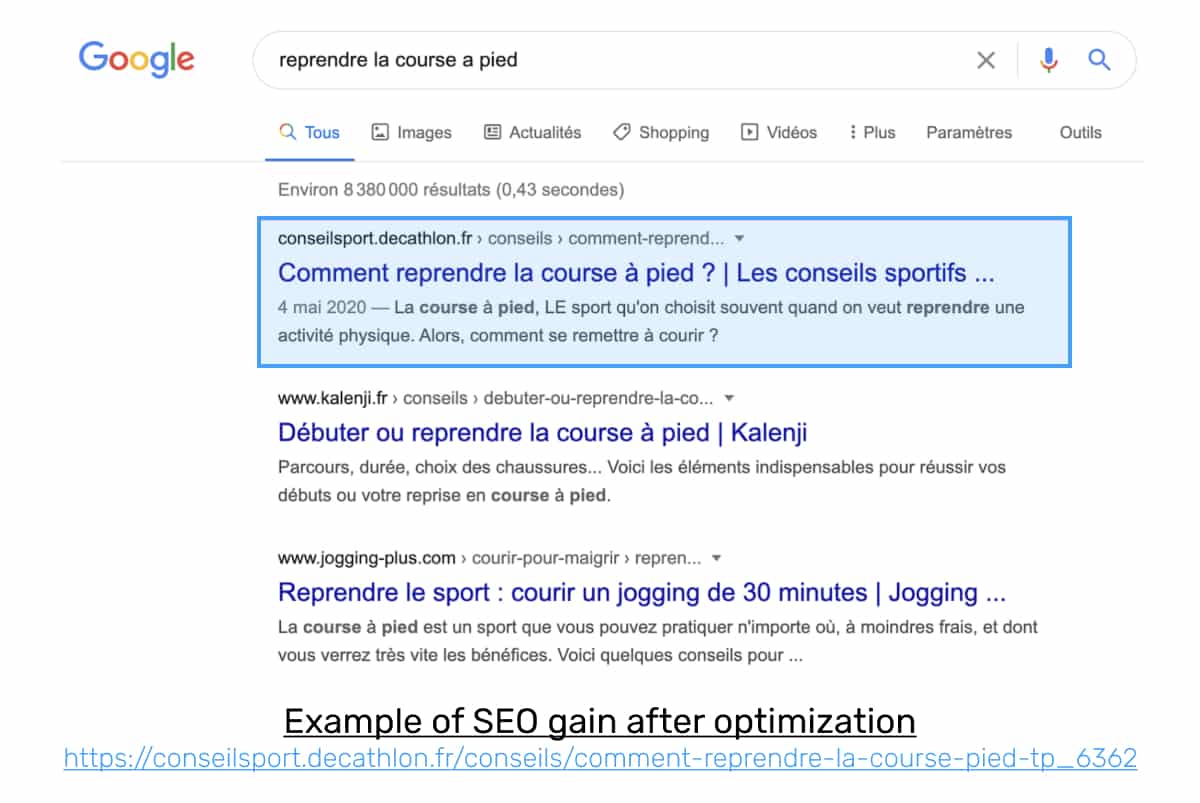 You're one click away from boosting your content performance